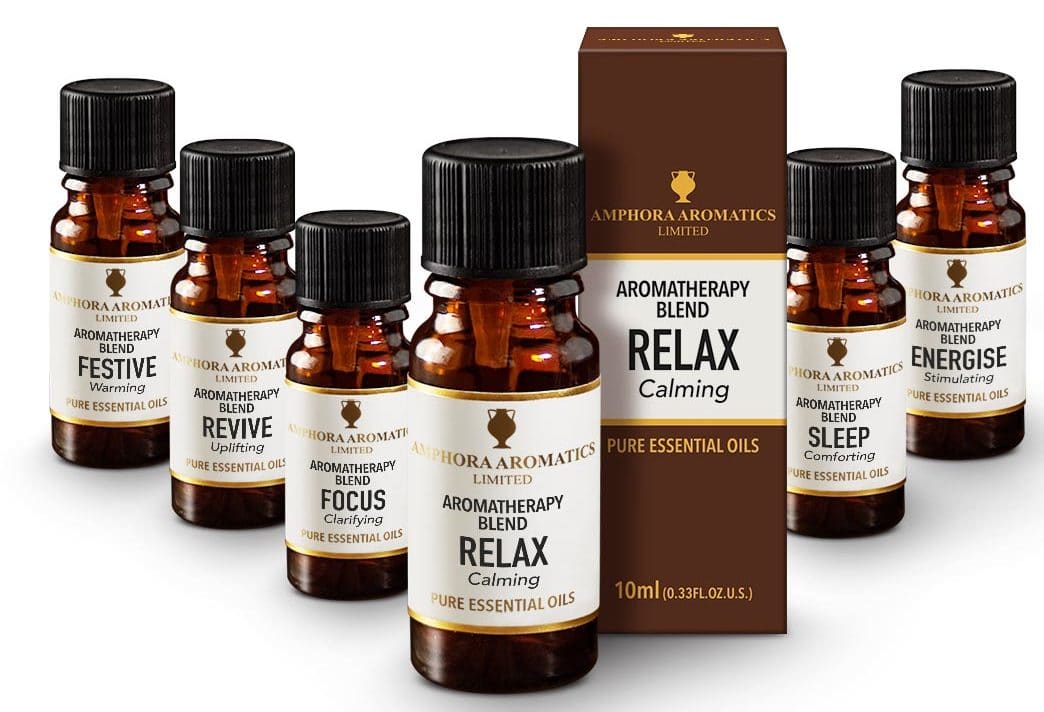 Amphora Aromatics has introduced a range of six, 100% pure essential oil blends, from relaxing and balancing to head clearing and stimulating.
Sleep is a relaxing and balancing blend of juniper, patchouli and lavender to gently soothe, with comforting, warming orange, marjoram and ho wood to help combat insomnia by working to calm restlessness and anxiety. It can be used in diffusers, burners or for steam inhalation.
Energise is a head-clearing tonic to revitalize the body and mind. Helping to combat nervous tension, this blend of sharp and refreshing lime, peppermint and lemongrass works to stimulate and restore alertness. Balancing geranium, cypress and cedarwood help soothe away stress. For use in diffusers, burners, for steam inhalation or for massage.
Revive is an uplifting blend of warming clove and cardamom combined with refreshing lime, peppermint and grapefruit to boost confidence and encourage positive thoughts. Uplifting and stimulating, it also helps combat tiredness and nervous exhaustion and can be used in diffusers or burners.
The line is completed with clarifying Focus, calming Relax and seasonal Festive.