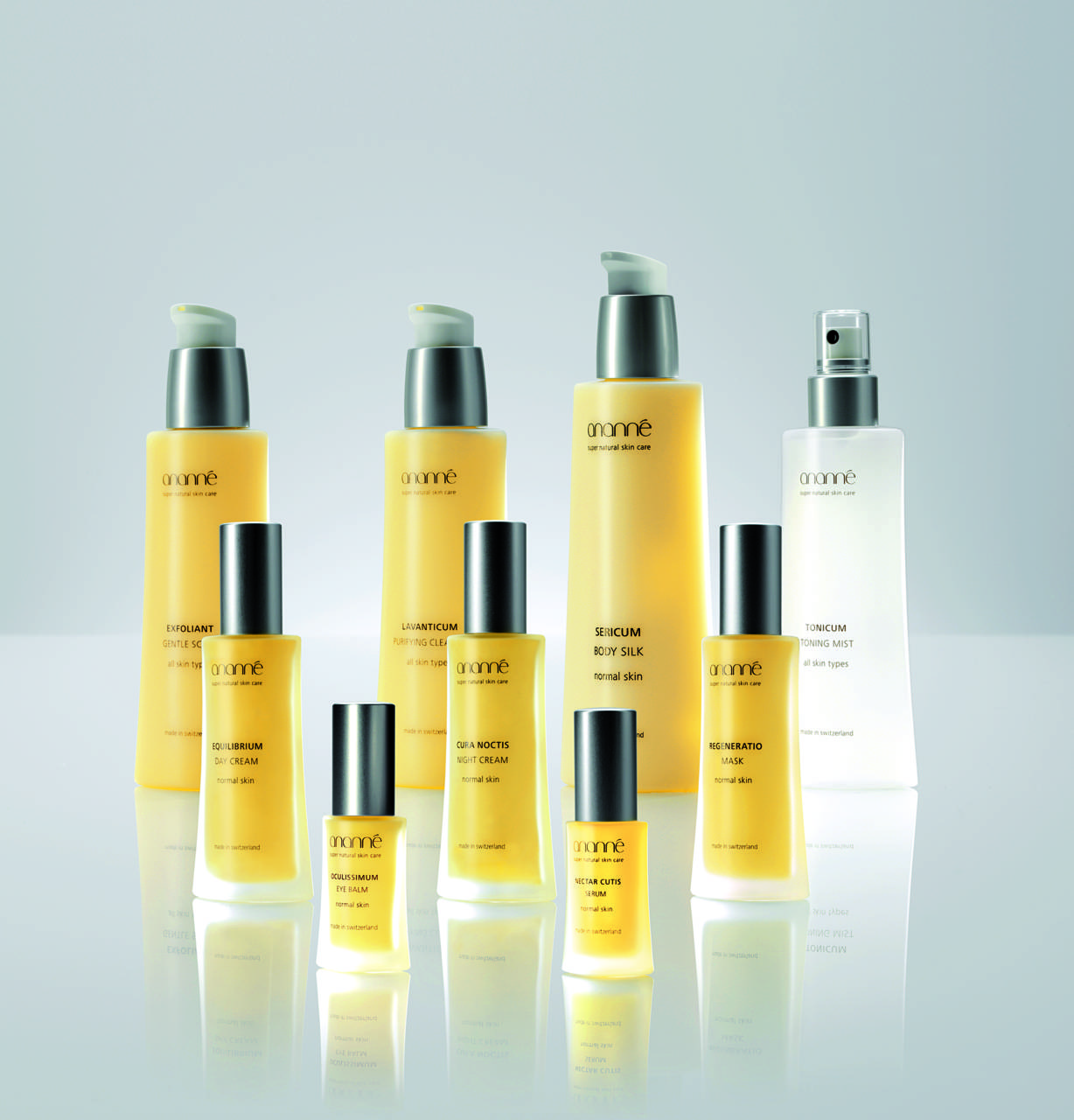 Swiss natural beauty brand ananné has launched onto the UK market offering a range of skincare essentials, packed with plant-based actives designed to nourish and rejuvenate the skin.
Developed by neuroscientist Dr Urs Pohlman, ananné uses a blend of pure natural ingredients derived from plant or mineral origin and is presented in stylish packaging in a bid to set new standards in the world of luxury skincare.
The range includes Lavanticum Purifying Cleanser with borage seeds, rosehip and sea buckthorn; Exfoliant Gentle Scrub incorporating bamboo crystals, pure oils and algae extracts; Tonicum Toning Mist with ginger, algae, buckbean and papaya leaf extracts; Equilibrium Day Cream to harmonize the skin's natural moisture balance and minimise fine lines and wrinkles; Cura Noctis Night Cream; Regeneratio Mask; Nectar Cutis Serum to promote a natural, radiance complexion; Solacium Serum; and Oculissimum Eye Balm, designed to firm the sensitive skin around the eyes.
"Ananné was born from my knowledge and experience as a scientist to use the purest natural ingredients in order to create perfectly balanced, sensory products to effectively rejuvenate and nourish the skin.  Studies into the physiological processes of the skin and the absorption processes led me to develop a range of products designed to work in synergy with the skin's natural regenerative processes," comments Pohlman.
The brand, which aims to deliver a collection of products that are produced both ethically and sustainably, was founded in 2012 and has already won numerous awards and nominations. It is certified by The Vegan Society.