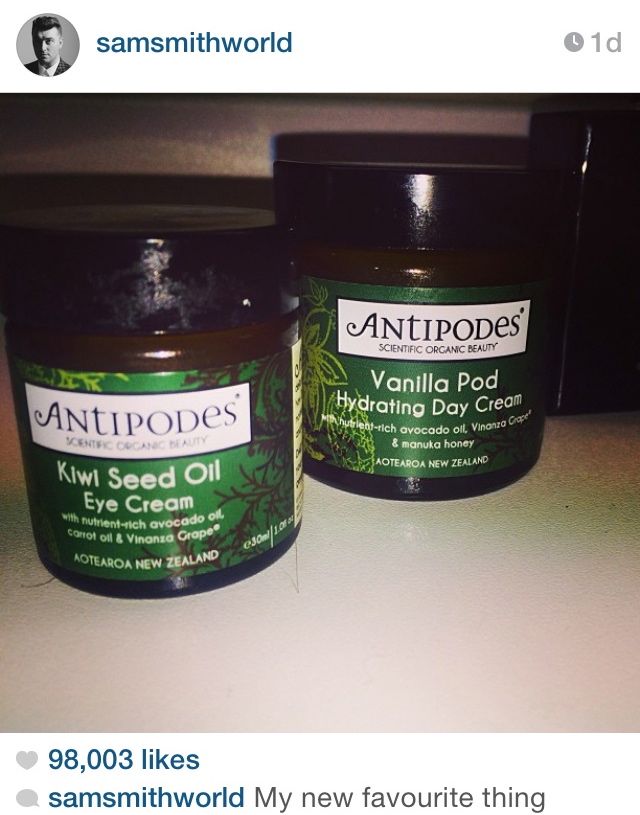 Four-time Grammy Award-winner Sam Smith this week declared his love for Antipodes Kiwi Seed Oil Eye Cream and the Vanilla Pod Hydrating Day Cream on Instagram.
His post, which has so far clocked up nearly 100,000 likes, states that the Antipodes skincare products are his "new favourite things".
This most recent celebrity endorsement follows supermodel-of-the-moment Cara Delevingne's comment in an interview with Allure magazine last month stating: "I use Avocado Pear Night Cream. Anything by Antipodes. It's all natural".
Retailers can find out why Antipodes is such hit with Sam and Cara, as well as a raft of other celebrities such as Elle Macpherson, Dannii Minogue and Evangeline Lilly, on Stand F20 at this year's Natural & Organic Products Europe taking place from 19-20 April at ExCel, London.
Alexander Barani, marketing director, Kinetic Natural Products, commented: "The success of Antipodes is phenomenal and the brand just keeps going from strength to strength. The way in which the beauty press, industry insiders, online influencers and celebrities have gotten behind this brand is incredible. We can't wait to share with visitors to Natural & Organic Products Europe the latest product from the range, Worship".