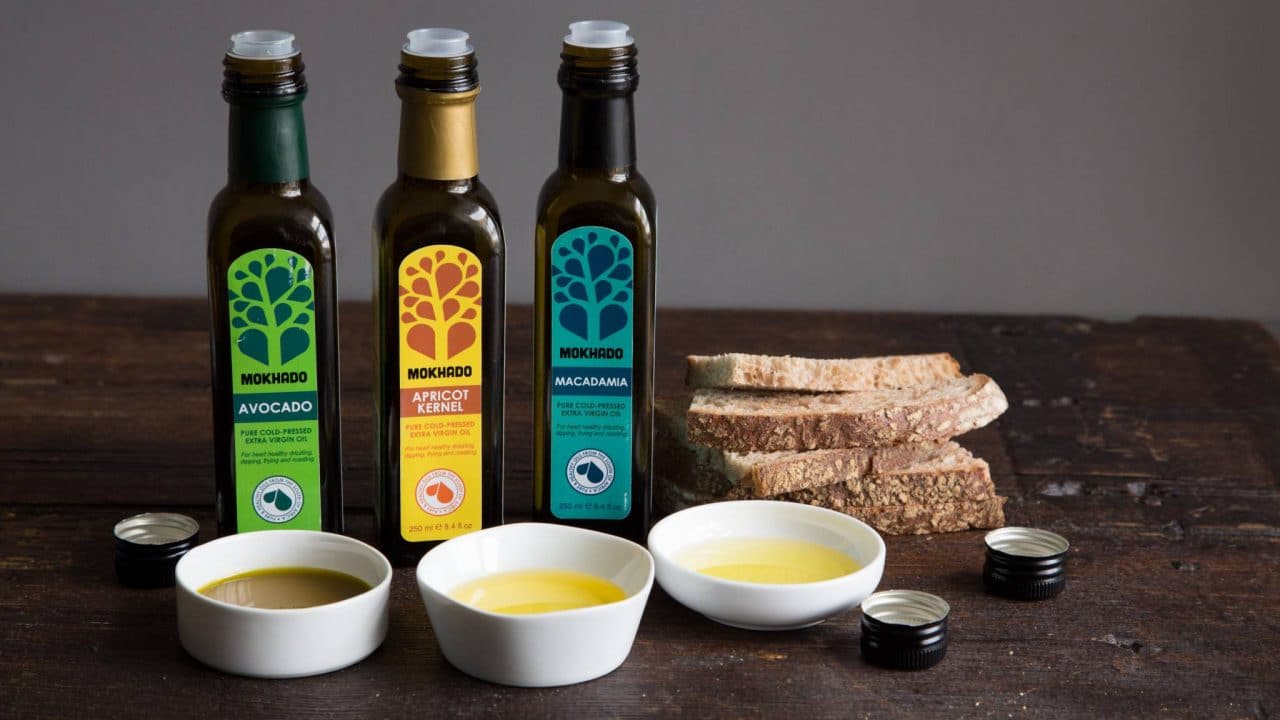 Mokhado, a new range of healthy oils sourced from South Africa, recently launched in the UK.
Comprising Avocado Oil, Macadamia Nut Oil and Apricot Kernel Oil, the range comes in colour-coded bottles with a striking design.
The avocados in Mokhado's Avocado Oil are cultivated using no inorganic products and the oil is cold-pressed. The oil can be used at high temperatures and has a smooth yet grassy flavour making it perfect for stir-fries as well for raw vinaigrette or finishing oil.
Mokhado's mechanically-pressed Macadamia Nut Oil is light in texture, with a golden hue and a nutty flavour, which makes it great for sauces, vinaigrettes and cooking vegetables. It can handle high temperatures, making it a lighter alternative for frying.
The Apricot Kernel Oil is a light, decidedly nutty oil with a fragrant fruity nose.  Also mechanically-pressed, it has a high burning point and is great for frying fish and poultry, infusing its aroma.  Its almond-like flavour makes baking a doddle as it is a healthy alternative to butter and other dairy products.
"My family have been growing fruit trees for generations," said Mokhado's founder, Chrisjan Van den Berg, "and to finally launch our own range of pure and heart-healthy oils into the mainstream is a dream come true.  We've been cooking with these oils in our family for generations because they taste so great – and now we can try and put them on every kitchen table in the land.  It feels good."
Grown in the sub-tropical climate of the Levubu Valley in the north and the Cape region in the south of South Africa, there is absolutely zero wastage from the avocados, macadamia or apricot pits in the production of Mokhado oils. Every bit of the fruit or nut is used either to make the oils, or as natural animal feed or as compost ploughed back into the orchards.