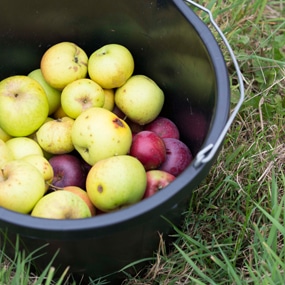 Suffolk-based producer Aspall has relaunched its Pressed English Apple Juice in what it calls a striking new tetra pack.
The newly designed packaging features illustrations of apples by artist Rosie Saunders as well as stories describing the history of the 300-year-old family business.
"The secret to making good apple juice is in the blend," explained Henry Chevallier Guild, eighth generation of the Suffolk cyder-making family. "With nearly 300 years experience of pressing apples we produce this quintessentially English Apple Juice from a carefully selected blend of varieties with different aromas, flavours and characters.
"We choose apples such as cox for sweetness, bramley for sharpness and old English favourites like russet, discovery, Spartan and Worcester when they become available through the season to give further character."