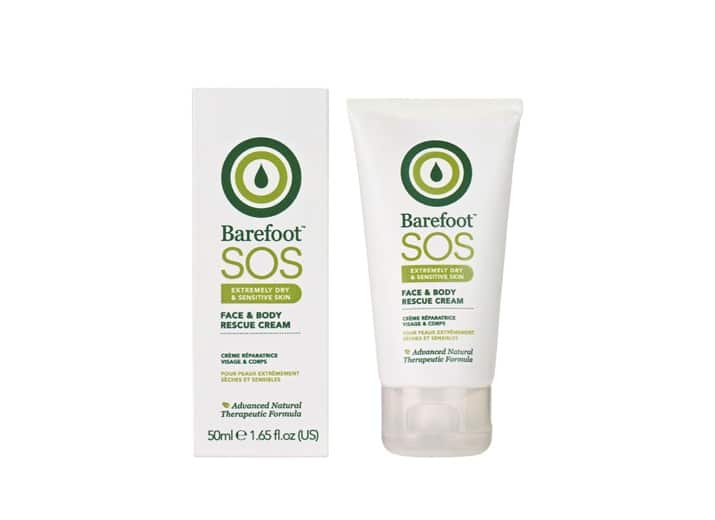 Barefoot SOS Face & Body Rescue Cream picked up a Silver Award for Best Body and Hair Care Product at the inaugural FreeFrom Skin Care Awards 2012.
Held in association with The Green Beauty Bible, the Awards celebrate skin care manufacturers creating products which exclude allergens, chemicals, fragrances and artificial additives associated with many modern day skin and health problems.
The Awards were held at last month's Allergy and FreeFrom Show at Kensington Olympia,  organised by Michelle Berriedale-Johnson, editor of the Foodsmatter.com websites, and Alex Gazzola, deputy editor of Skinsmatter.com.
Barefoot's Hero Product was shortlisted from 160 products before being awarded a Silver Award.
Speaking after the awards brand manager, Lindsay Dancaster, said: "I am delighted Barefoot SOS was recognised for this new award and that the judges spoke so highly of our clear and concise packaging which was rebranded last year. The rebrand has elevated us into the natural skincare solution market and it's good to see consumers are recognising the benefits of using products which are free from synthetic chemicals," said Lindsay Dancaster, Barefoot SOS brand manager."