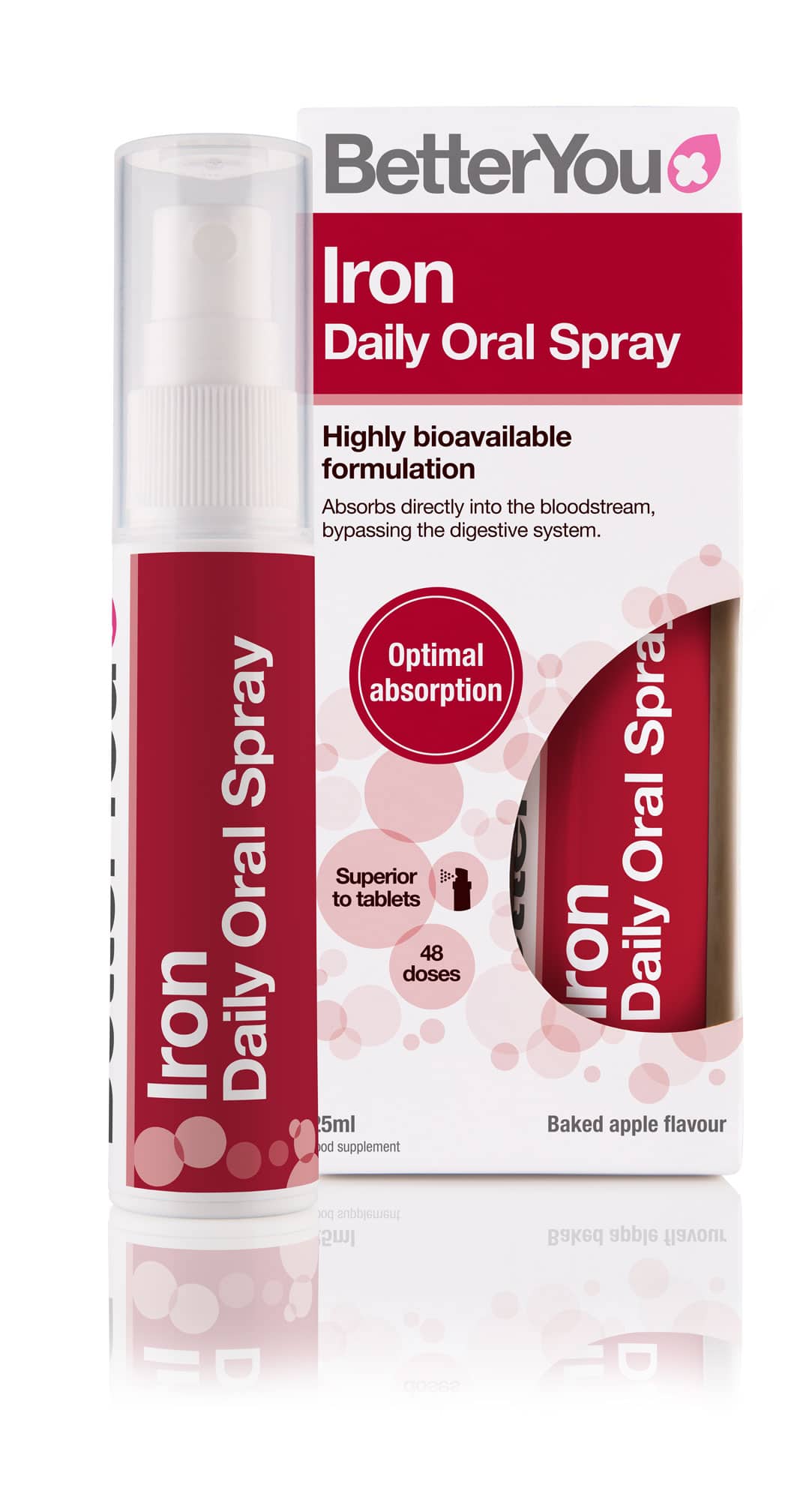 Natural health brand BetterYou is set to unveil a number of new products at Natural & Organic Products Europe this year, including an Iron Daily Oral Spray.
The BetterYou Iron Daily Oral Spray delivers 5mg of highly bioavailable iron designed to contribute to the normal function of the immune system, cognitive function, and help reduce tiredness and fatigue.
The product, which has a natural baked apple flavour, aims to offer a solution to the digestive discomfort and poor absorption some experience from ingested iron supplements. The tiny droplets absorb quickly into the inner cheek and to the rich vein network below, passing the nutrient directly into the bloodstream for immediate use.
BetterYou will also launch extensions to its award-winning transdermal magnesium range: Magnesium Sleep Mineral Lotion (available in adult and junior variations) and Magnesium Bone Mineral Lotion.
The Magnesium Sleep Mineral Lotion contains a combination of magnesium, lavender and chamomile to relax tired muscles, quieten the mind and promote a restful night's sleep. The lotion absorbs rapidly into the skin, is dermatologically tested and is free from parabens, synthetic fragrance and colour.
Magnesium Bone Mineral Lotion is an effective, lightweight body lotion containing a balanced 1:1 ratio of magnesium and calcium to support normal bone health.
BetterYou will also showcase its newly formulated adult MultiVit and new junior MultiVit Oral Sprays.
Andrew Thomas, founder and managing director of BetterYou said: "This is our eighth year exhibiting at the show and we are excited to unveil the latest ground-breaking developments to our oral spray and transdermal magnesium range. BetterYou is proud to deliver pioneering alternatives to tablets and capsules ensuring superior absorption – guaranteed."
Thomas will be joining industry experts to share his views on the bioavailability of ingredients in products in the Natural Products Talks Theatre at 2pm on Sunday (22 April).
Visit BetterYou on stand F33.