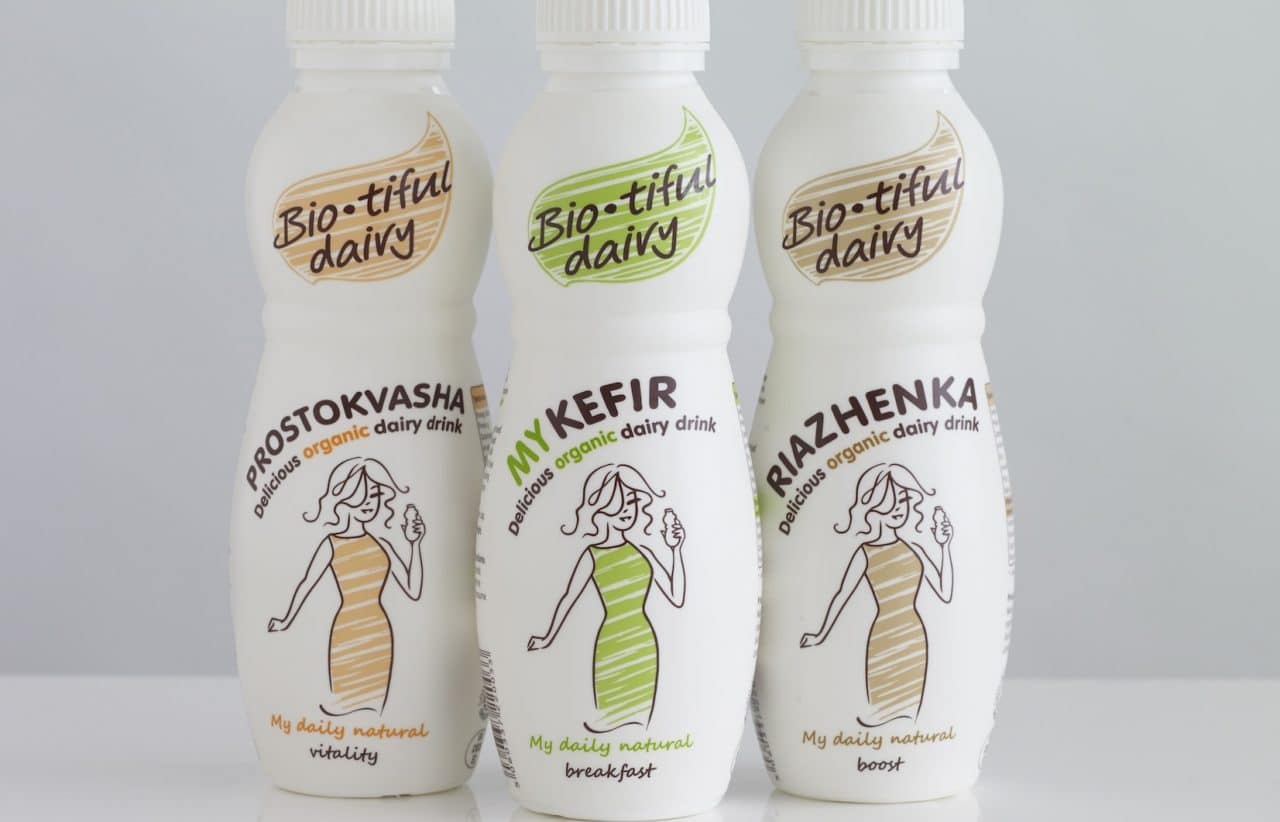 Natural drinks start-up Bio-tiful Dairy has launched a range of organic fermented milk products.
The range has been produced from an authentic Russian Kefir recipe and is the inspiration of Natasha Bowes, a former figure skater who originates from Moscow.
Bio-tiful Dairy's fermented milk range consists of three products at varying degrees of natural sweetness –  My Kefir, refreshing and an ideal accompaniment to breakfast or as a snack; Riazhenka, with a distinctive naturally sweet taste to provide a boost during the day; Prostokvasha, the gentlest of the three with a delicate taste –  a revitalising drink for the whole family.  The products are hand-made with the milk coming from a dedicated organic dairy herd which free-ranges on the South Downs.
The range has just gone into the three London branches of Natural Kitchen, whose managing director Justin Green says:  "Consumers are looking for increasing benefits from their functional foods. The reason I am so interested in Bio-tiful is because its products appeal to everyone and they scream health."