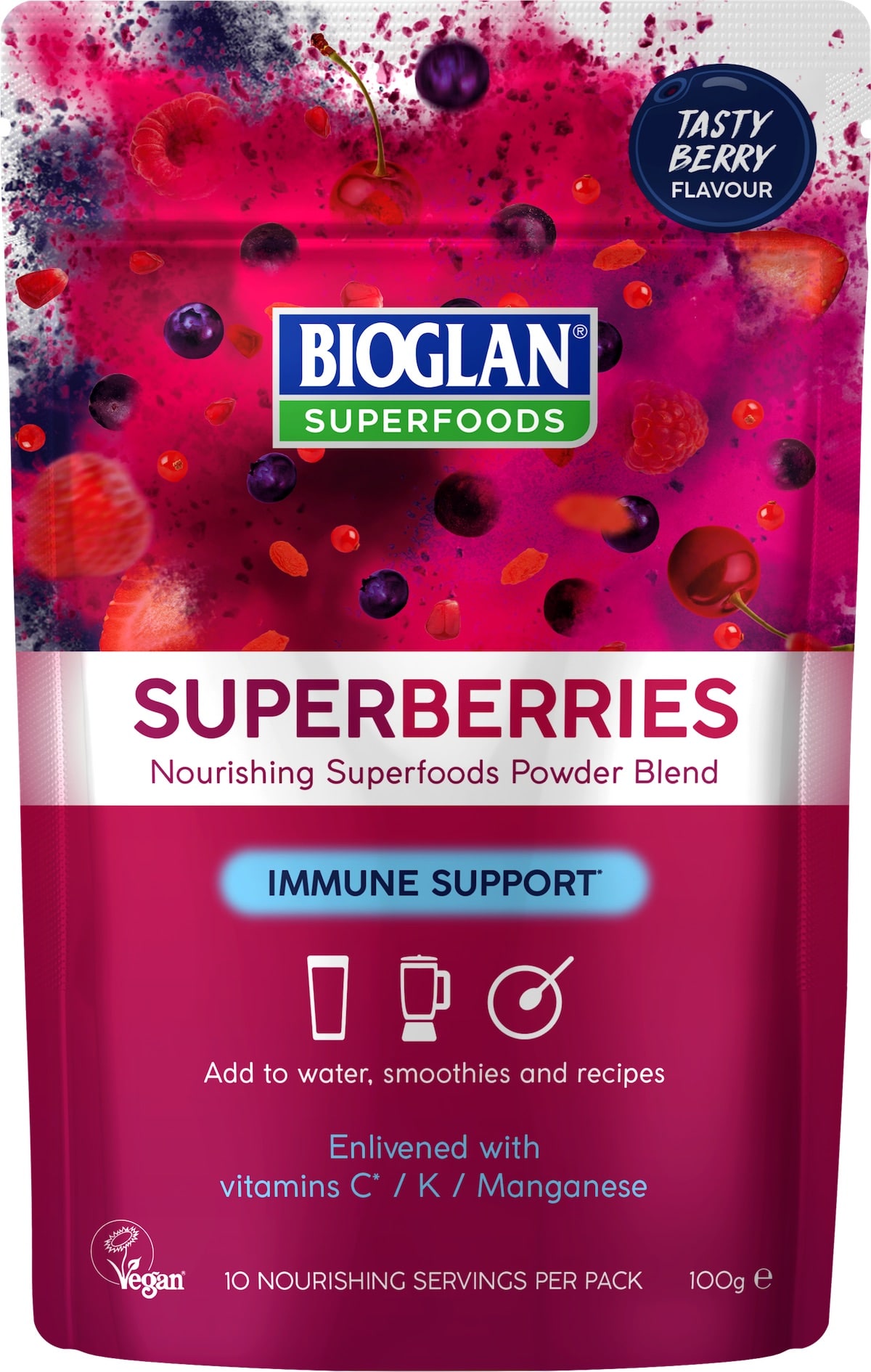 Bioglan Superfoods has revealed a new look and announced the reformulation of its flagship Supergreens blend as well as the launch of a new Superberries blend.
Bioglan Supergreens now contains greater quantities of superfoods, including wheatgrass, spirulina, barley grass, kale and chlorella, and has a new subtle apple infused flavour.
For health-conscious consumers looking for a fruity way to supercharge their health, Bioglan has introduced new Superberries blend: an immune-supporting combination of 12 superfoods including antioxidant-rich berries such as goji, acai, pomegranate and blueberries, fortified with vitamins C, K folic acid and magnesium.
Both products are fortified with additional vitamins and minerals, and along with the rest of the Bioglan Superfoods range have been given a package rebrand to increase on-shelf standout and shopper appeal.
"Our new look and feel is energetic and eye-catching, with clearer communication on front of pack about the benefits of each product, which is important to appeal to new shoppers who are unfamiliar with superfood powders," says Bioglan Superfoods marketing manager Clarissa Nally. "We've added new user friendly icons on the front of pack and focused on usage and recipe information on the back of pack, to educate and inspire consumers on how easy and versatile the powders are to add a boost to everyday food and drink."