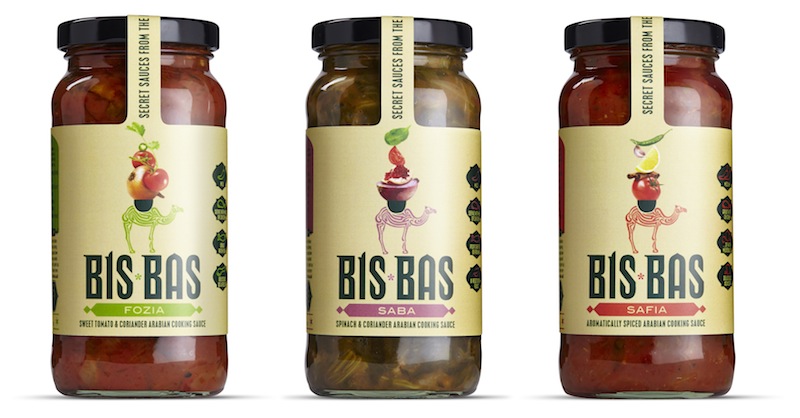 BisBas has launched its improved range of Middle Eastern cooking sauces – which has recently been listed in Whole Foods – in order to offer a healthier and all-natural product range.
As well as being gluten-free and nut-free, BisBas sauces are now free from sulphides, artificial flavours, colours and preservatives.
The three sauces are Fozia, a sweet tomato and coriander Arabian sauce with black onion seeds and green chillies; Safia, with an aromatic tomato-base incorporating garlic and herbs; and Saba, a fragrant spinach and coriander sauce.
"We are very proud of our new and improved all-natural sauces," explained Muna Khorsheed, director at BisBas, "and we are also extremely excited about our new listing with Whole Foods. As a family run company our aim is to create tasty and healthy sauces that are perfect for the whole family to enjoy. Having our sauces stocked in Whole Foods has been the icing on the cake and from the success of our recent taster days we are planning to gain more listings in the future."
The products come in 350g jars and have an RRP of £3.75.