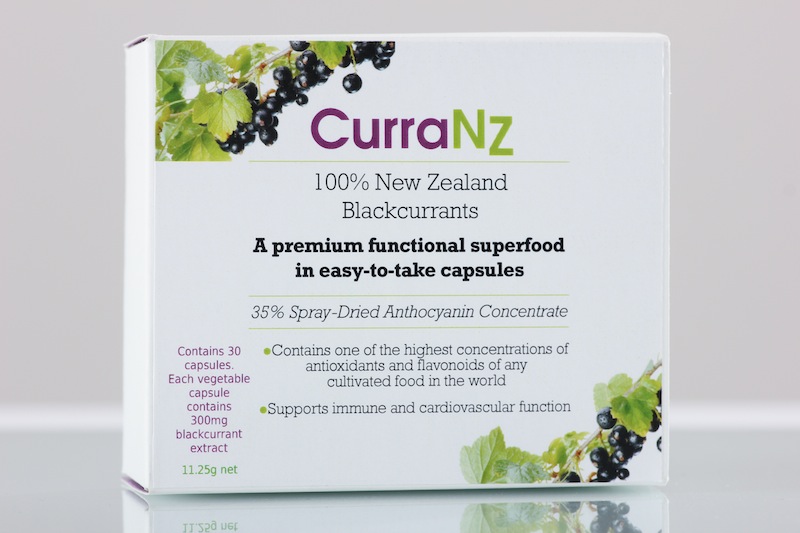 London-based company Health Currancy has launched CurraNZ – the first natural health supplement made entirely from concentrated New Zealand blackcurrant powder.
New Zealand-grown blackcurrants have been found to have one of the highest concentrations of polyphenols in any commercially grown food, and research from the New Zealand Plant and Food Research Institute has shown that the fruit has anti-inflammatory properties, promotes circulation, reduces damage and pain caused by exercise and reduces the risk of infection. Thus the product is being aimed at the sports market.
However, CurraNZ has also been found to aid menopausal women who have reported that it reduces hot flushes and fatigue. Fleur Cushman, director and founder of the company, says that as this is a new area of science it is not fully understood how the product works against hot flushes, but believes that the anthocyanins in CurraNZ may work in two ways: by supporting the vascular network and enhancing cell membrane fluidity and function, thereby counteracting the effects of falling hormone levels which are thought to cause flushing.
"It is an exciting discovery given the limited effective natural options available to women experiencing this highly disruptive and unpleasant, yet common, menopausal symptom," Cushman says.