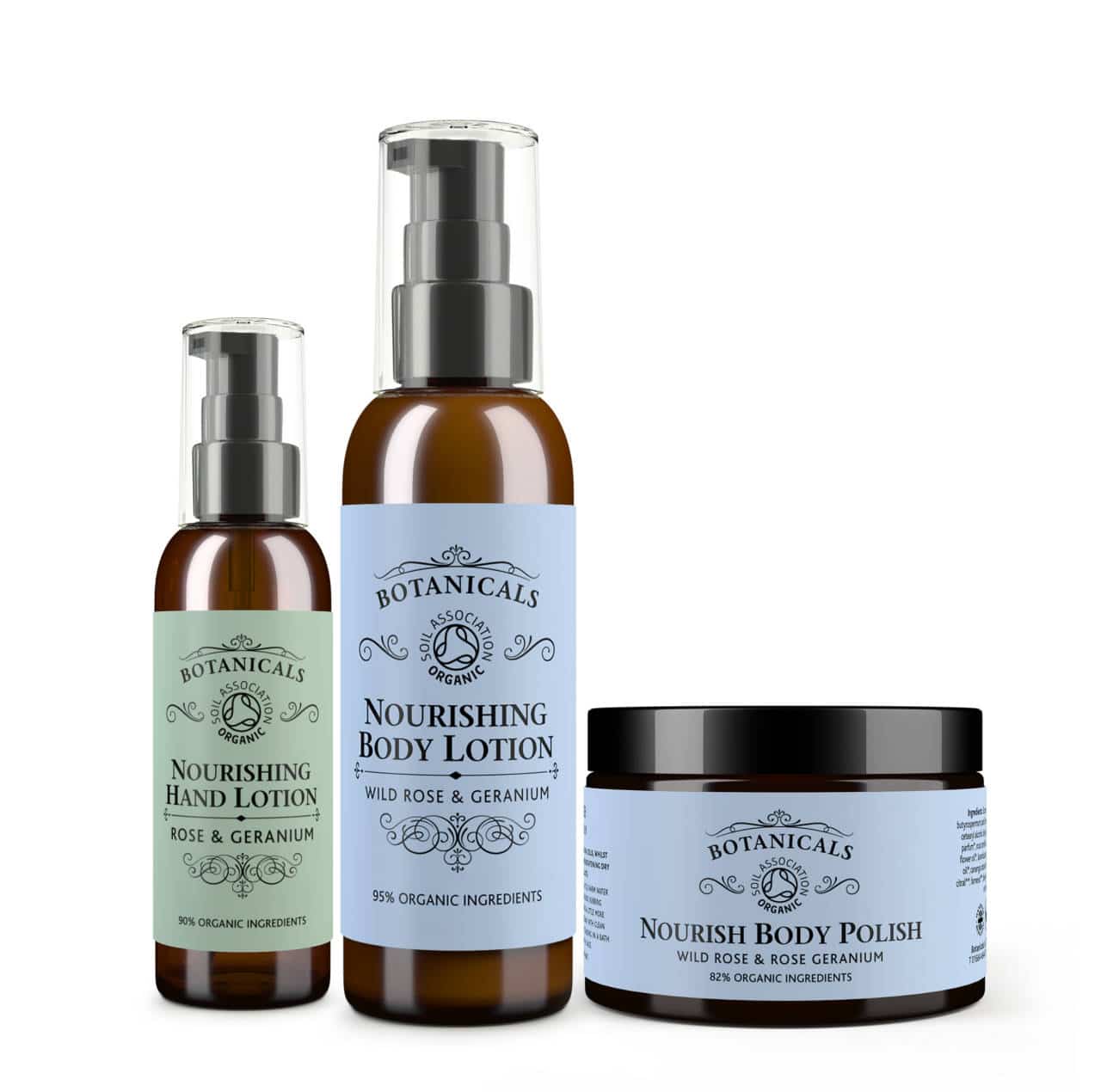 Botanicals Natural Organic Skincare has launched three new Rose & Geranium organic bodycare products, increasing its existing Soil Association-certified range in a bid to increase customer choice.
A new body polish, body lotion, and hand lotion have been added to the existing Rose & Geranium range, which is formulated using 100 per cent natural products, and is designed to "produce clearly visible improvements in the look and feel of the skin".
"Different Botanicals formulations provide different benefits for skin but also stimulate the senses differently," explains Wendy Stirling, founder of Botanicals. "Reactions to aromas can also vary from person-to-person. We've therefore expanded the Rose & Geranium bodycare range to provide our customers with more choice."
From the company's base in rural Leicestershire, Botanicals researches, formulates and hand makes a full range of totally natural and organic skincare products for the face and body targeting varying skin types. All products are made fresh, in small batches, to preserve their active botanical properties with the company's processing methods, ensuring the active plant ingredients aren't destroyed by heating or over-processing.