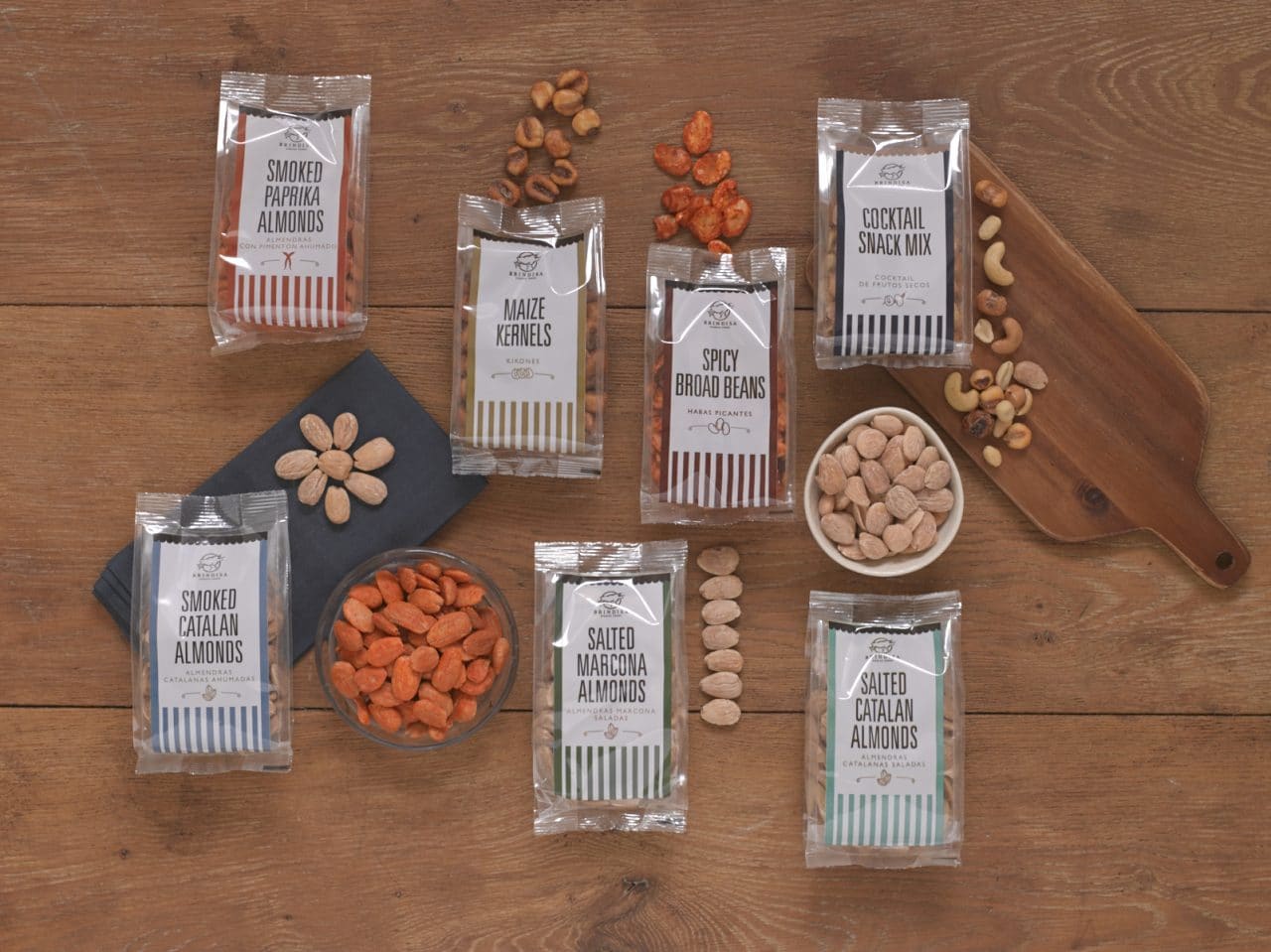 Spanish company Brindisa has launched a range of nutty snacks, including a trio of Catalan almonds.
The range is hand processed in small batches and either fried, toasted, salted spiced or caramelized. The almond snacks include plump Marcona almonds as well as three types from Catalonia, in Salted, Smoked and Smoked Paprika varieties, which are described as being slightly more savoury with an intense nuttiness.
The snacking range is completed with Spicy Broad Beans, Maize Kernels and a Cocktail Snack Mix containing fried and salted Marcona almonds, cashews, peanuts, maize kernels, broad beans and Reus hazelnuts.
All of the snacks are additive free and all the flavours are derived naturally, using traditional methods such as overnight smoking with oak chippings or smoked paprika.