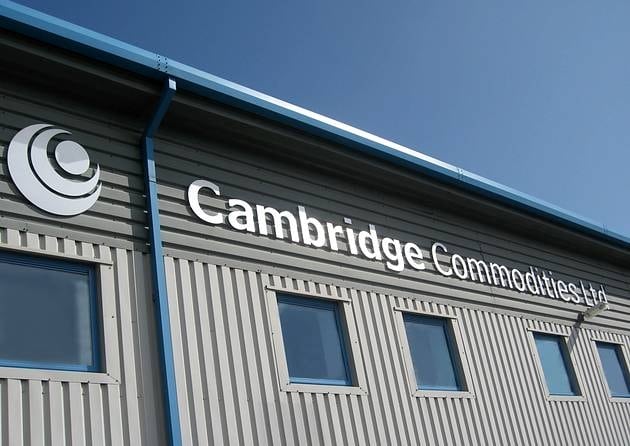 Cambridge Commodities has been recognised by Cambridge News as one of 125 businesses that have been most influential in helping to shape and build the region's economy over the last 125 years.
The cream of Cambridge's business community came together last month to toast the 125th birthday of the Cambridge News, and as part of the celebrations, the newspaper mounted a special project aimed at identifying 125 organisations in a historical league table of successful businesses.
A panel of five judges selected the companies by looking at their history and assessing how important a contribution they had made to the region's economic heritage, as well as nationally and internationally. Many of those nominated had made major scientific breakthroughs, and others had provided vital services to the community. The chosen 125 were unveiled at an event in St Catharine's College in Cambridge hosted by the News.
Paul Brackley, editor of the News, said: "The Cambridge region is packed with exciting, innovative and successful companies and our list of the most influential 125 gives some indication of what a powerhouse it is for the wider UK economy."
Cambridge Commodities commented: "We are extremely proud to have been selected for this prestigious line-up. To have all our hard work and dedication recognised alongside other such inspiring and established businesses over the course of history is a real honour."