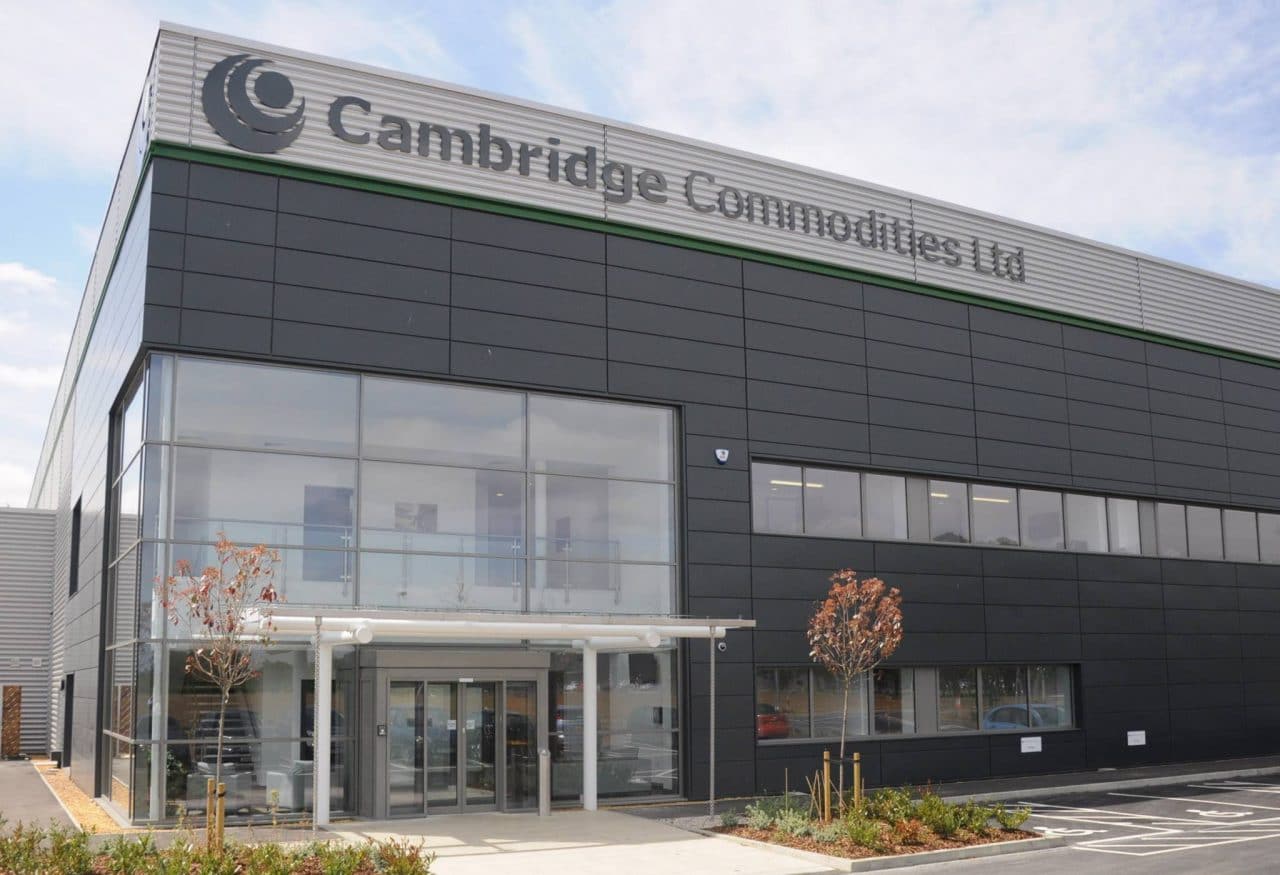 Nutritional ingredient supplier Cambridge Commodities Ltd (CCL) has been ranked 36th in the Sunday Times HSBC International Track 200 league table shortly after moving into bigger premises.
"I am so pleased that CCL has entered the International Track 200 league," commented company MD James Stevens. "We've worked incredibly hard as a team over the past few years as the business has rapidly grown alongside the sports nutrition market. Having just moved into a brand new building, we are excited at the prospect of entering the next stage of growth and continuing to contribute to the region's economy."
CCL recently doubled the size of its premises, moving into a new purpose-built facility comprising a100,000sq ft building with offices, a warehouse (of 80,000sq ft) and cleanroom facilities. The facility includes an on-site lab to enable extended quality control and testing, including FTIR analysis, bulk density and mesh testing.
"The building has been designed to accommodate recent growth and allow for expansion, both in terms of stock holdings and staff as we continue to develop the business," explained operations director, Oliver Stevens. "It's an exciting time for CCL and for the industry, with sectors diversifying in line with rising consumer awareness about health and nutrition. These new, innovative spaces are where we see future growth developing.
"The ingredients we work with are no longer just about supplements. We're moving into the functional food and drink, free-from and FMCG sectors. Changing attitudes mean that consumers are demanding healthier choices across all areas of food. New ingredients are an exciting and innovative way of delivering these benefits."
The company achieved a record turnover of £27 million in 2014.