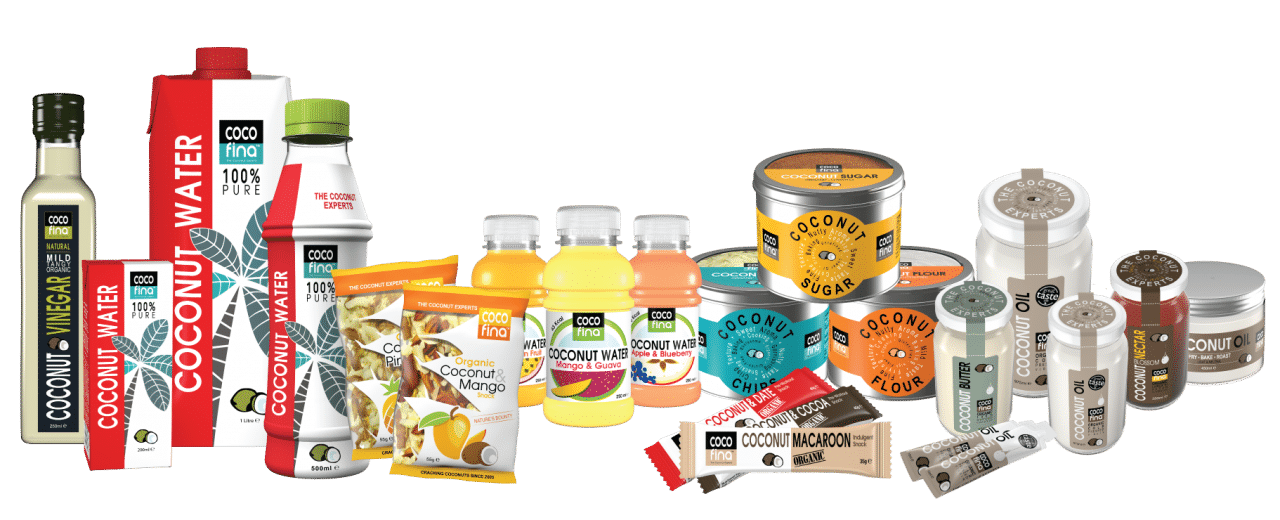 Cocofina will be introducing a number of new coconut products at Natural & Organic Products Europe (19-20 April) at ExCel.
The products include: Organic Coconut Vinegar – made with 100% organic coconut water, it has a low glycaemic index and can be used just like regular vinegar; Organic Coconut Chip Snacks in Coconut & Mango and Coconut & Pineapple varieties; innovative Coconut Oil 10ml sachets – perfect for on-the-go use; and a large size Coconut Oil in a 975ml glass jar.
Also being launched are jars of Organic Coconut Nectar that can be used instead of sugar, and Organic Coconut Butter, which can be used instead of coconut milk or in oats or desserts.
Finally, gluten-free Organic Coconut Flour will be on show at NPE, along with Organic Coconut Chips – to use as a garnish, baking ingredient or for snacking – and Organic Coconut Sugar.