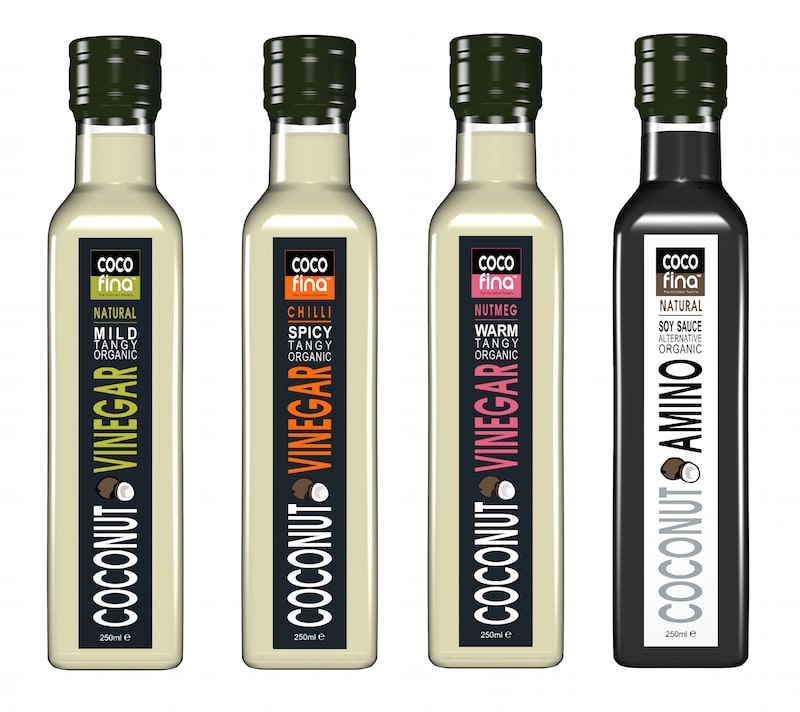 Cocofina has added three new coconut vinegars and a coconut amino soya sauce alternative to its range of products.
The three tangy organic vinegars – Coconut Vinegar Chilli (spicy), Coconut Vinegar Natural (mild) and Coconut Vinegar Nutmeg (warm) – can be used to top salads and as a replacement for traditional vinegars. They are made from 100% natural coconut water.
Cocofina's free-from Coconut Amino contains no monosodium glutamate and has 75% less sodium than traditional soya sauce. It can be used in stir-fries and any recipes where soya sauce is required
The company says that innovation is at the heart of the new product development. "When we were producing our organic coconut oil, we looked into how we could use the water from mature coconuts in a sustainable way. We are very pleased with the results!" says company founder Jacob Thundil.
The products will be showcased at April's Natural & Organic Products Europe event at ExCeL in London.