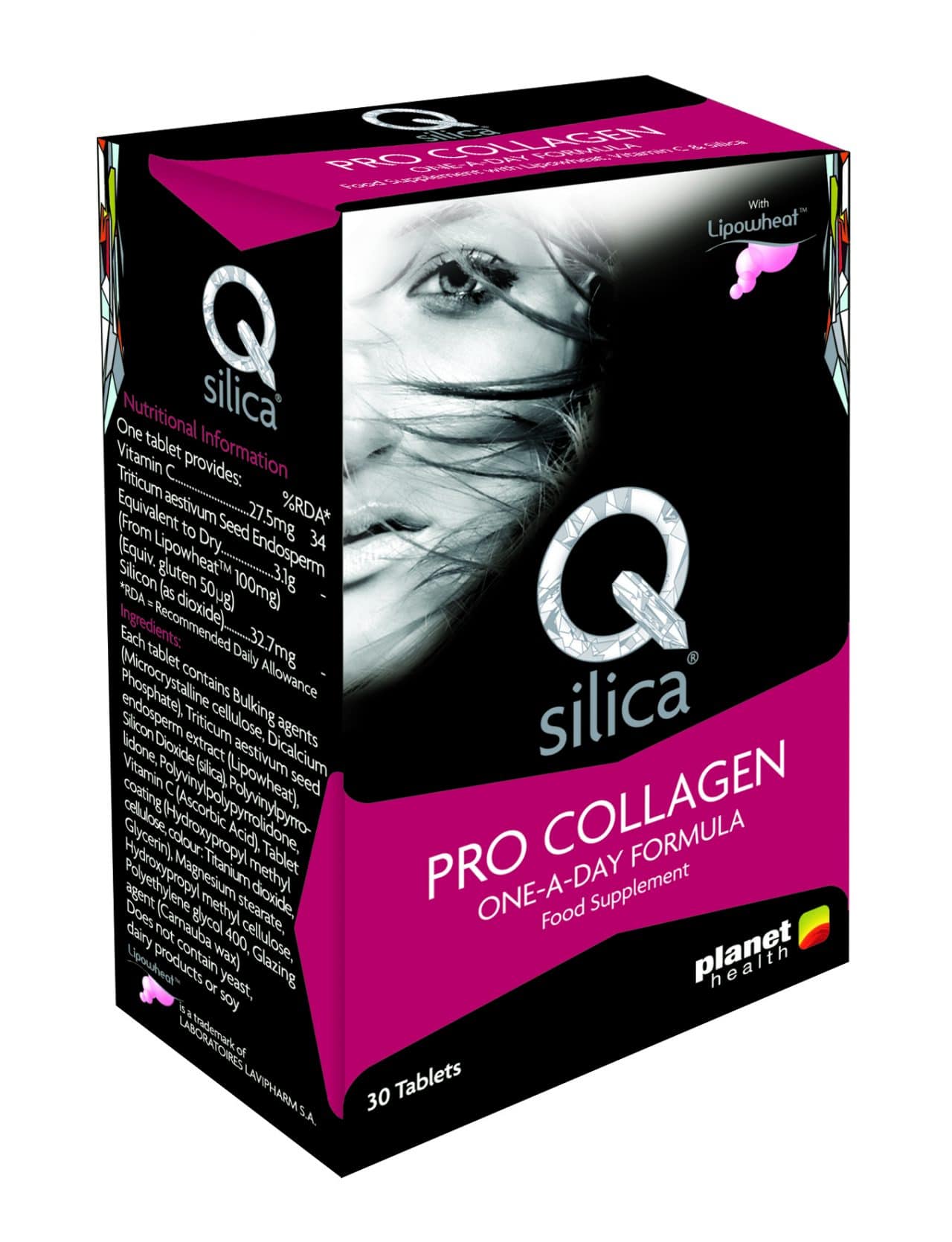 New from Australia comes Qsilica PRO COLLAGEN anti-ageing supplement, designed to promote natural collagen production and improve overall skin hydration.
The supplement contains natural-origin ingredients including Lipowheat wheat ceramides, colloidal mineral silica and vitamin C.
Lipowheat is composed of natural active lipids and has been found to fight against harmful toxins and maintain skin elasticity. US dermatologist Dr Tess Mauricio recently described the ingredient as "the ultimate moisturizer from the inside out", calling it "a true new breakthrough" on the Dr Oz Show.
Because it's made from non-animal sources and involves no needles, Qsilica describes the product as a genuinely exciting development for people who are looking for natural, ethical and effective way to improve skin hydration and reduce wrinkles.
All Qsilica products are distributed in the UK by Planet Health.