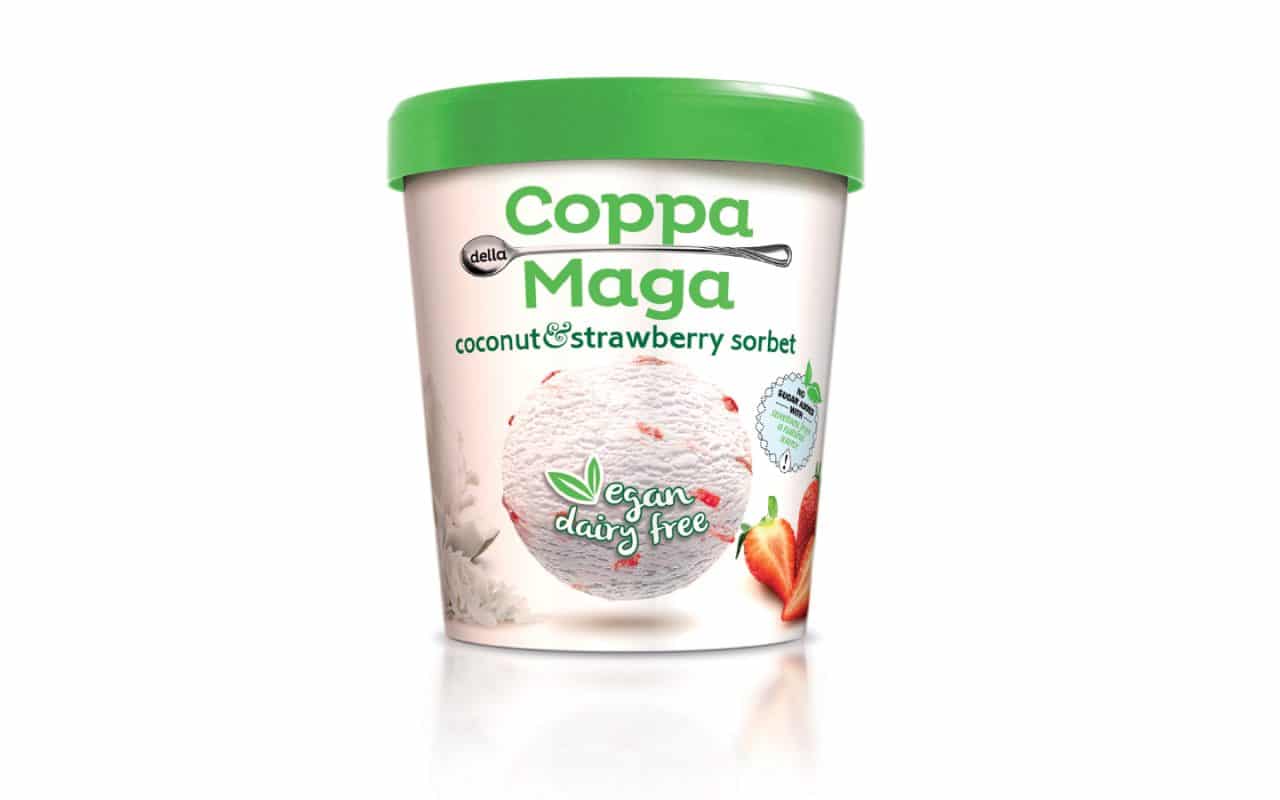 Coppa della Maga has introduced its first vegan product – a dairy- and sugar-free Coconut & Strawberry Sorbet.
Made with coconut milk and strawberries and topped with roasted coconut chunks, it can be eaten on its own, melted as a mousse or combined with mueslis, fruit or in smoothies.
With just 0.2g sugars the sorbet is made with 100% natural products and sweetened with stevia.
The sorbet joins the sugar-free ice cream brand's non-vegan options including Yoghurt & Rose Petals, Grapefruit & Bergamot and Classic Vannilla.
The Coppa della Maga Coconut & Strawberry Sorbet is available in 125ml tubs.