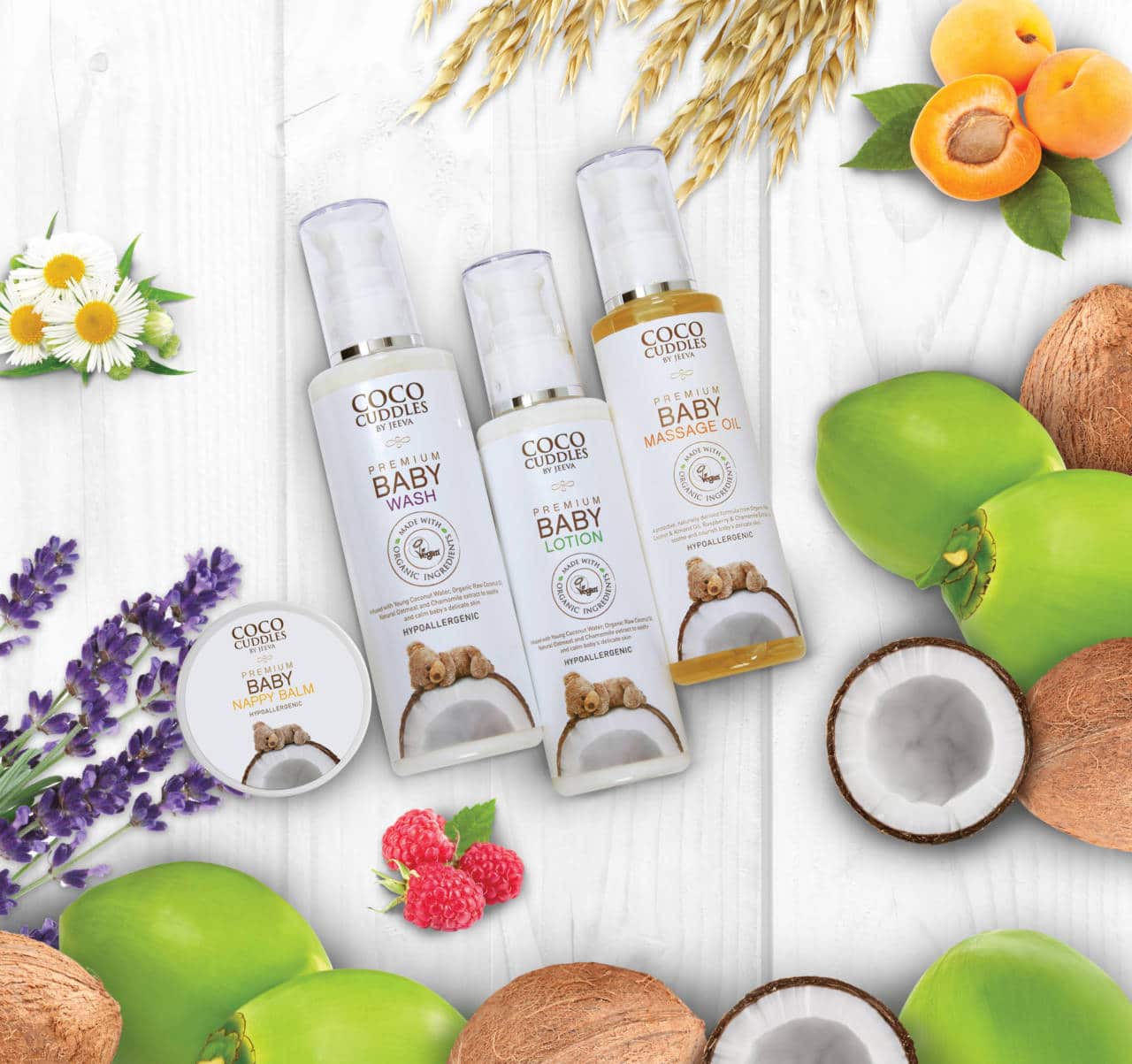 A new brand of baby skincare is being launched at Natural & Organic Products Europe (19-20 April) by Jeeva.
The Coco Cuddles range of gentle skincare is formulated for newborn babies and older babies with sensitive skin and comprises Baby Wash to gently cleanse and moisturize delicate skin and hair; Baby Lotion to calm and soothe sensitive skin; Baby Massage Oil to hydrate and protect; and Baby Nappy Balm to protect skin from nappy rash.
The company states that one out of three babies develops some kind of skin sensitivity in the first few months of life and so it is introducing the natural hypoallergenic formulas to protect babies' skin before problems arise.
Coco Cuddles combines coconut water and organic raw cold-pressed coconut oil with soothing organic and natural ingredients including oatmeal, chamomile  and raspberry extract.
The products aim to soothe and protect babies' skin against harmful substances or skin inflammation and act as a moisturizer to nourish and keep the skin hydrated.
Certified vegan, the offer is also cruelty free and gluten-free.