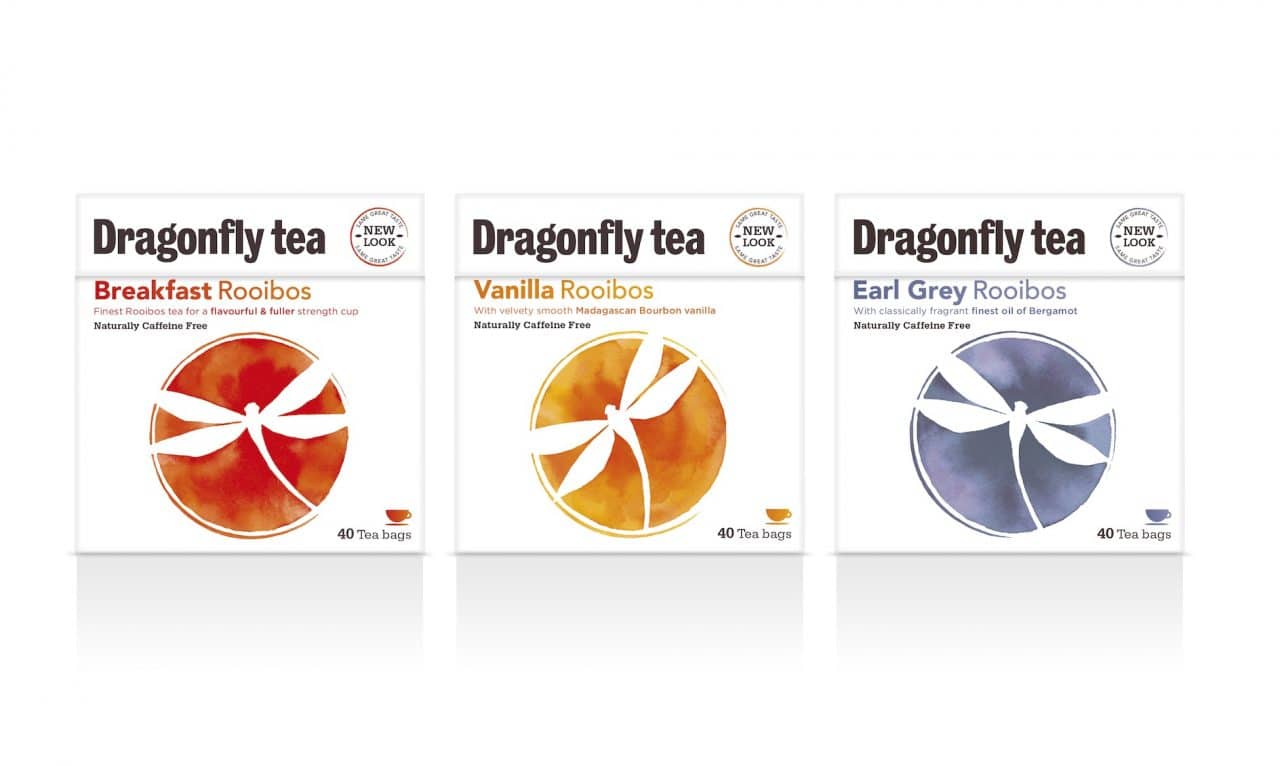 The Dragonfly Rooibos tea range is getting a boldly different new look.
The the pared down, vibrant new design is centred on the dragonfly itself – symbol of vitality and harmony the world over and exemplified by the delicate watercolour sketches which decorate the packs.
The brand retains the signature white square caddy, bold brand lettering, and the colour coding of the different flavours – the aim being to express "a quiet, easily understandable authority among noisy fixtures and crowded shelves".
Dragonfly's naturally caffeine free Rooibos range is available in three variants
Vanilla Rooibos – natural bourbon vanilla from Madagascar complements the full taste of rooibos tea.
Earl Grey Rooibos – A combination of finest rooibos tea and the fresh aroma of natural oil of bergamot create a modern classic
Breakfast Rooibos – A bright and flavourful, fuller strength rooibos.