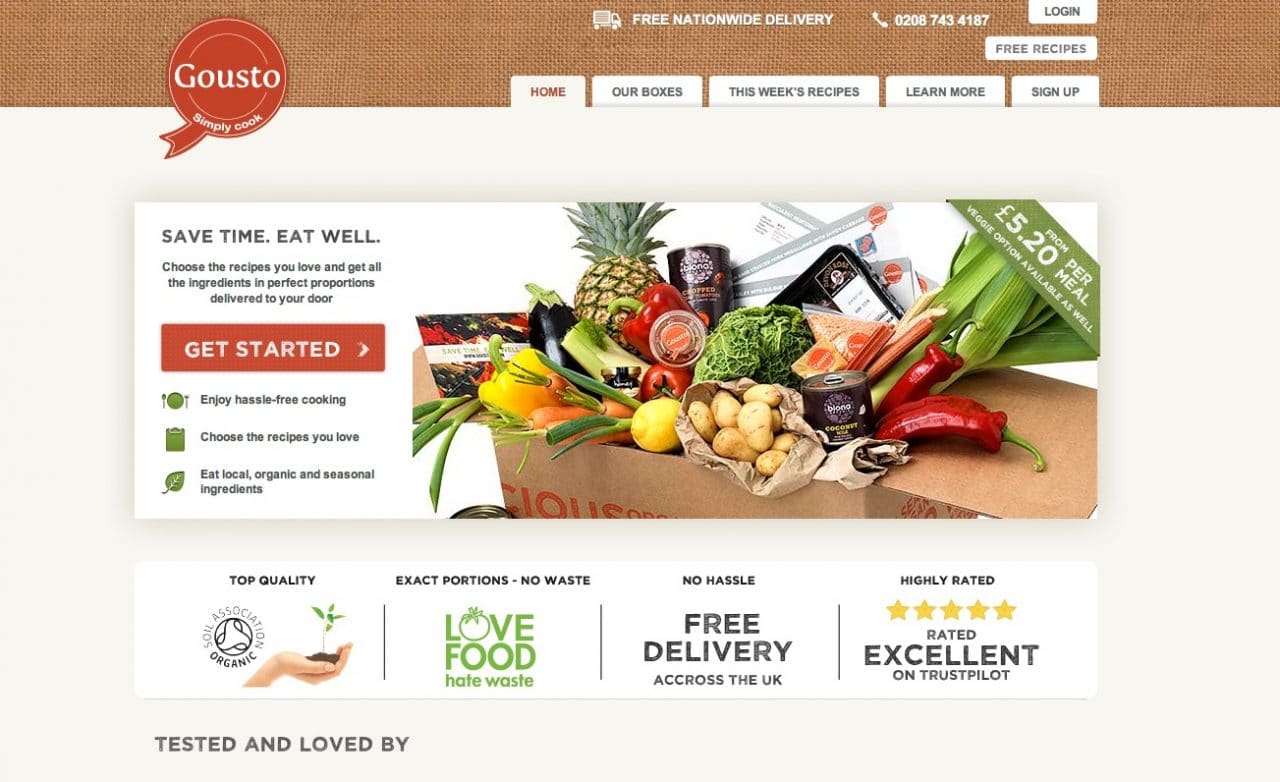 Organic home delivery business Gousto has won backing of around £1 million within days of being sent packing by the Dragon's Den investors.
Gousto, which delivers organic food and ingredients with recipes selected by customers, says its service helps make cooking easy and cuts food waste.
When Gousto's co-founders appeared on BBC 2's Dragon's Den last weekend they conceded that they had already received £250,000 worth of backing from top food industry investors. This prompted one of the dragons, Peter Jones, to question their motives for appearing on the show – was it mainly to secure some high-value PR?
Despite the pair failing to win backing from any of the Dragons after they revealed monthly losses of £25,000, their Dragon's Den appearance doesn't seem to have done their business any harm. The Grocer reports that within a week of the show airing, Gousto had lined up more than £1 million in funding with "industry big hitters".
Gousto launched in August 2012 and currently delivers 10,000 meals a month.