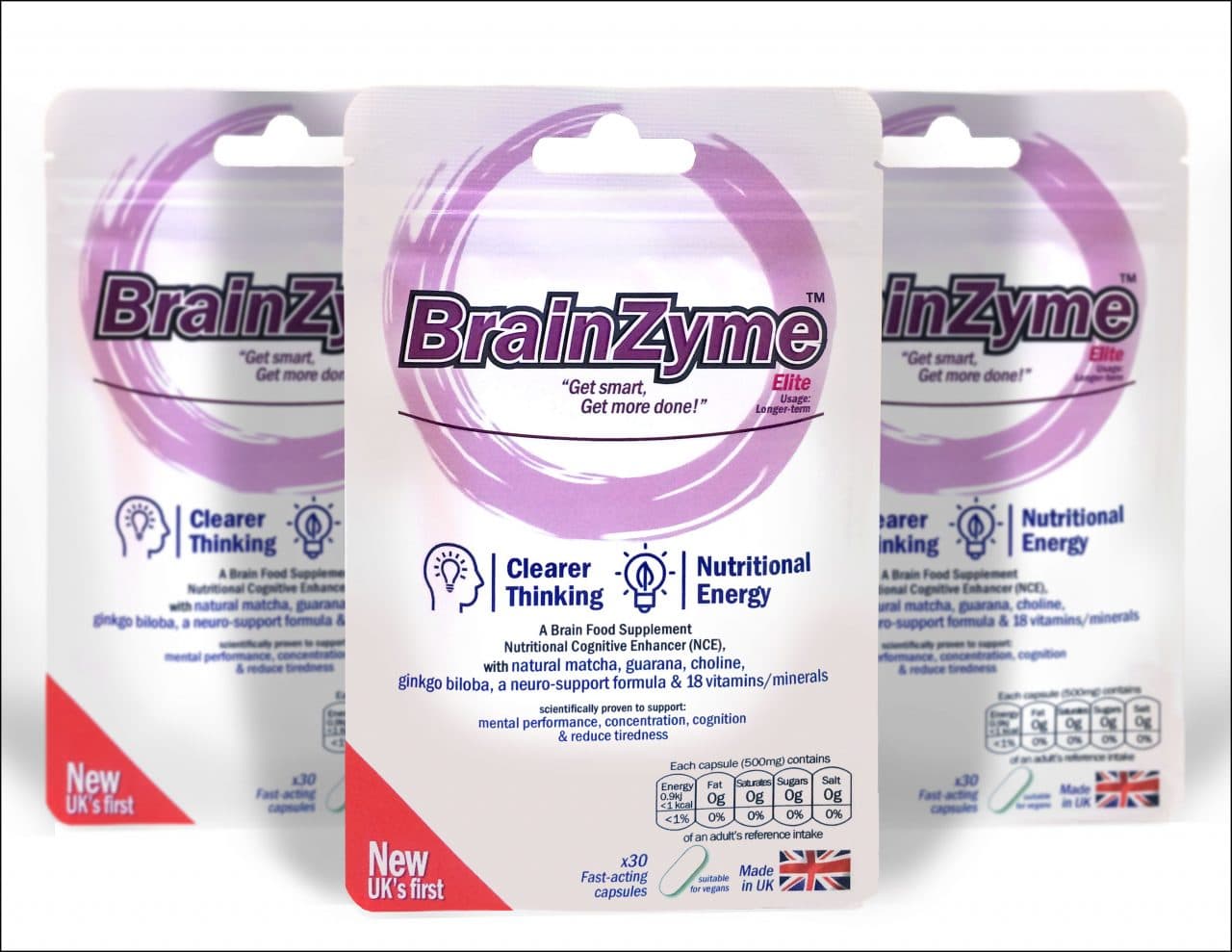 Better Nutritional Science has created a brain food supplement range, BrainZyme, to support clearer thinking and boost energy.
Said to work within an hour, the supplement range consists of BrainZyme Original, BrainZyme Professional and BrainZyme Elite, and contains matcha and guarana along with vitamins and minerals, including a range of B vitamins, iron zinc, iodine and magnesium.
The brand is the first product in Britain that has MHRA approval to use the term 'cognitive enhancer' and is the first brain supplement in the UK to use matcha, guarana and choline in combination.
"In today's highly competitive world, there is a need be smart and get more done, and better, on a daily basis. BrainZyme was made to meet that need," says Calum Scott, general manager of Better Nutritional Science.
The products contain no GMOs, artificial colours, sweeteners or flavours.
Earlier this year, the company successfully qualified for a Scottish Enterprise Wider Innovate (Make it to Market) grant. Commenting on the award, Thea Ní Lionnáin, innovation specialist at Scottish Enterprise said: "It is envisaged that the identified health benefits of the product will enable the business to capitalize on the growing brain health supplement market, which is globally estimated to reach £8.52 billion in under seven years."