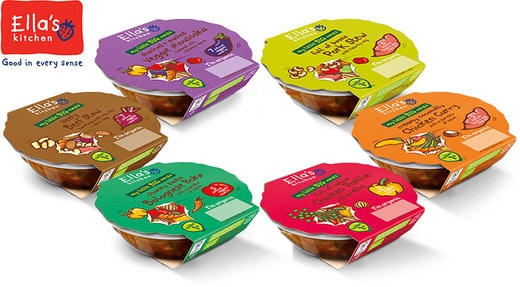 Organic baby food specialist Ella's Kitchen is making a push into the children's ready-meal arena with the launch of its six-strong My Little Big Meals range.
Best-known for its colourful pouch-based products the new Ella's range is presented in a traditional tray format.
Aimed at children 12 month an older, the new range includes a Beef Stew, Chicken Stew, Bolognese Bake and Chicken Paella-Ella-Ella. Each packs in at least five fruit and vegetables. Free from added salt and sugar the new Ella's Kitchen range is also organic, setting it apart from many competitor products in the increasingly crowded tots food sector.
My Little Big Meals have an RSP of £2.19.