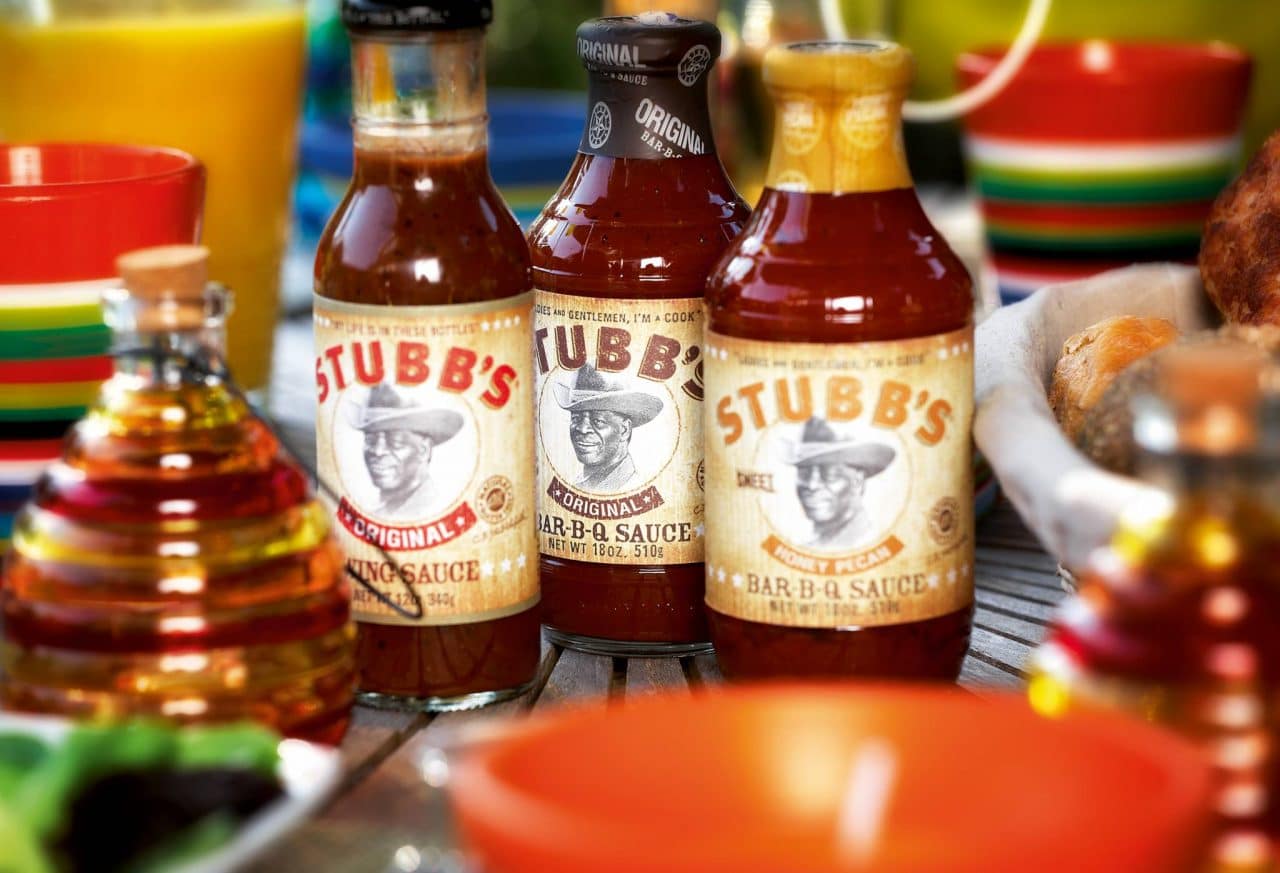 US sauce and marinade brand Stubb's is now available across the UK from Premier Decorations Limited.
Providing authentic Texan flavours, the sauce range is all-natural and gluten-free, and includes Original, Spicy Bar-B-Q, Smokey Mesquite, Hickory Bourbon, Honey Pecan, Sticky Sweet and Sweet Heat.
The marinade offer comprises Beef, Chicken, Pork, Texas Steakhouse and Original Chicken Wing. There is also a Moppin Sauce to add extra flavour during cooking and a Hickory and Mesquite Liquid Smoke to create a smoky barbecue flavour without the flames.
Presented in an eye-catching POS display, the range of sauces is designed to capture the essence of West Texas hero C B Stubblefield, known simply as Stubb, who was a barbecue restaurateur and music patron.