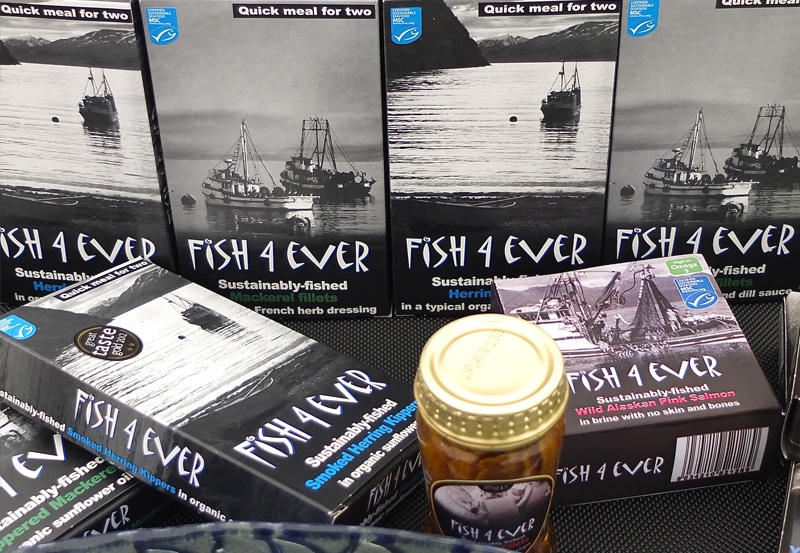 Pioneer sustainable fish brand Fish4Ever is splitting into two streams says company founder Charles Redfern.
"One will compete head-on with those selling in the fine food and deli sector and some organic shops – but which often are non-sustainably sourced," says Redfern. Featuring stylish black and white photography, the new branding reflects the quality artisan prepared premium cuts of fish, filleted and preserved in natural and organic ingredients.
New jar products are due to be added in 2013, including chef-prepared fish patés and ventresca, the tuna belly, and finest part of the fish.
Redfern says the new range presents an opportunity for independents to offer their customers a high quality, artisan range with the ethical credentials they expect. "Comments Redfern: "Some independents are not looking properly at fish sustainability and are therefore selling products that would not pass the new stricter sourcing criteria of the supermarket own labels. This is a dangerous place to be with something as emotionally resonant as sustainable sourcing of fish. Fish4Ever is a retailers' guarantee of the best sustainability practice and sourcing as well as the best quality taste in canned fish."
The updated mainstream look is described as "fitting the John West spot, or mid market, and features the great British canned staples" – but with a now wider choice of skipjack tunas, red sockeye and pink salmon, sardines and mackerel. Great taste, organic land ingredients and award-winning sustainability are also a given with the Fish4Ever brand says Redfern.