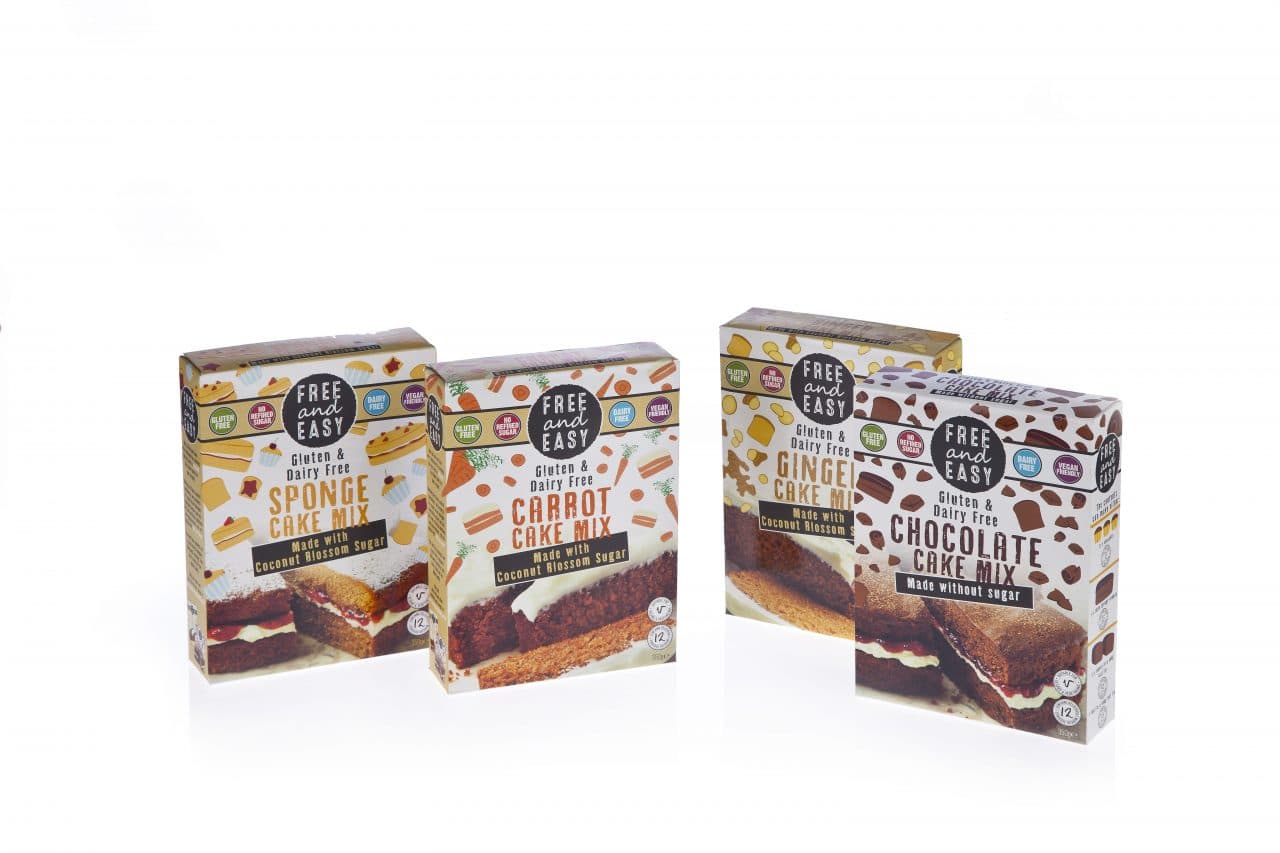 Free-from and vegan brand Free and Easy has introduced a four-strong range of natural cake mixes.
The new products are suitable for vegetarians and vegans as well as for those with intolerances or allergies to the 14 most common allergens –­­ including wheat, gluten, dairy, nuts and soya.
Using coconut blossom sugar to sweeten, the mixes are available in Sponge Cake, Carrot Cake and Ginger Cake, as well as a sugar-free Chocolate Cake made with xylitol.
"Catering for a food intolerance or allergy can be a complex task, with common allergens found in a vast array of staple foods," says Healthy Food Brands MD Cliff Moss. "The sweet section of the free-from aisle is a particularly challenging area for those looking to combine 'free from' with a healthy lifestyle.
"Our objective in creating this new range was to combine our free-from expertise with a commitment to wholesome, natural ingredients. We are hopeful that these new products for the Free and Easy brand will make shopping for and cooking simple, tasty and naturally-inspired desserts suitable for those with specific eating requirements an easier undertaking."
The new line features a fresh new look and feel for the brand and the launch will be supported with a targeted above- and below-the-line campaign running throughout 2017.
The mixes are manufactured in Healthy Food Brands' allergen-controlled factory in Manchester and are free from artificial additives and preservatives.