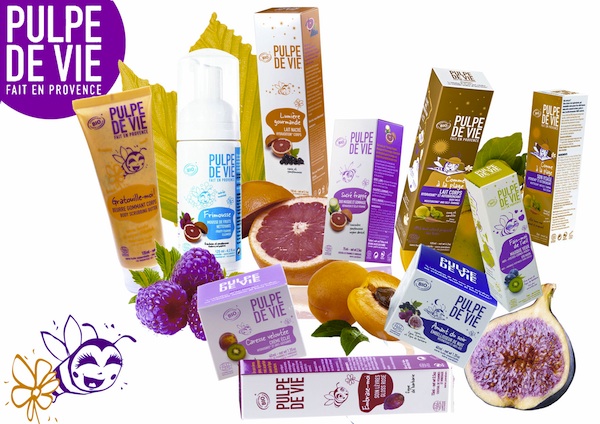 Fresh from France, Pulpe De Vie is a certified organic skincare brand offering products based on fresh fruitology.
When founder Julie Ducret moved to Provence, she aimed to create a brand that is colourful, fun and energetic by taking whole fresh fruit grown by organic producers in the region to produce natural multi-purpose face and body formulations with patented ingredients.
Each product contains at least 20% fresh fruit, with ingredients including prickly pear, blackcurrant, grapefruit, plum, kiwi, peach, tomato, carrot and quince.
Shake Me Baby, Cozy Cuddle, Love At First Sight, Tickle Me and Sweet Little Face are a few of the products in the ten-strong range.
Pulpe De Vie is distributed in the UK by Botanical Brands which is offering a special introductory package for retailers containing four units of each of the products in the range.
Botanical Brands recently announced that it has joined The Good Scrub Guide to add its support to the growing number of environmentally-conscious companies concerned about the use of plastic microbeads present in many conventional facial exfoliation products.