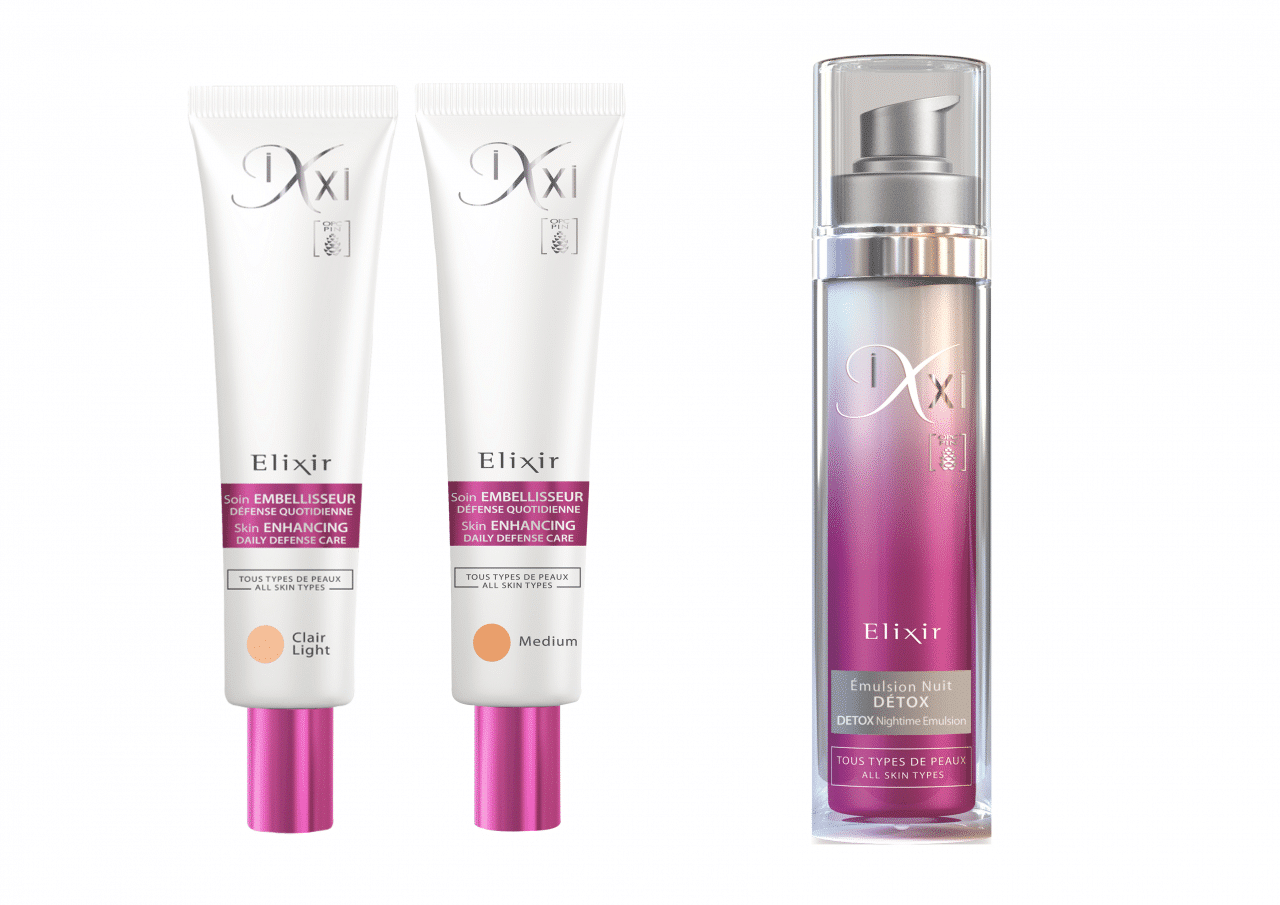 Vital Life International has announced the launch of multi-award-winning French skincare brand Ixxi onto UK shelves.
The range is based on the antioxidant properties of OPC PINS, a French Maritime Bark Extract native to forests in the Landes region of the country.
Ixxi products are designed to overcome stress caused by environmental factors, reducing the signs of ageing and affording skin a healthy, revitalized glow.
The brand offers a distinct beauty regime to care for skin at every stage in life (from teens to mature) and for every skin type (dry, oily, sensitive, normal and combination), addressing the effects of sun and environmental pollution.
The initial range comprises three products, including Nightime Detox Emulsion Cream designed to enhance the complexion to give a fresh, radiant glow, eliminate toxins and diminish the appearance of wrinkles.
The Skin Enhancing Daily Defence Care is a multi-action tinted moisturizer formulated to firm and protect the skin from pollution. Its silky, light texture merges with the skin to create a protective layer that lasts throughout the day. The unique formulation includes heather and everlasting flower extract.
Isabelle Hontang, the brand's commercial export sales director, commented on the launch: "We are excited to be launching IXXI into the UK marketplace. London is where all international brands want to be, simply because it is the capital for setting trends and is always forward thinking. The London shopping experience is unique with consumers from the UK, and all across the globe heading to the capital to find out the latest and most effective innovations within the beauty industry. The IXXI range offers natural skincare that is both effective and responsible in production and use, plus provides a solution to the growing demand of UK customers for ethical beauty. We are excited to the start of an amazing journey here in the UK!"