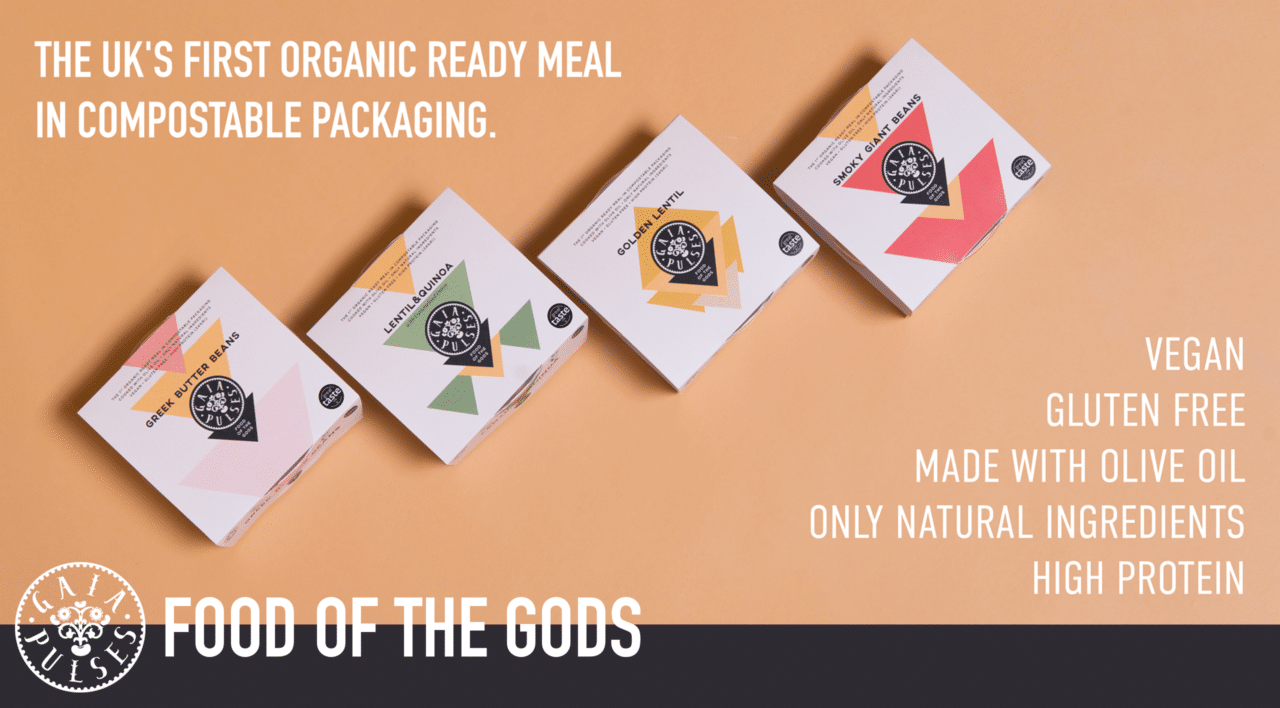 In what the brand says is a UK first, Gaia Pulses has launched a four-strong range of Soil Association-certified organic ready meals in compostable packaging.
Described as 'real food for conscious eaters', the vegan and gluten-free chilled ready meals are made with all-natural ingredients and are high in protein.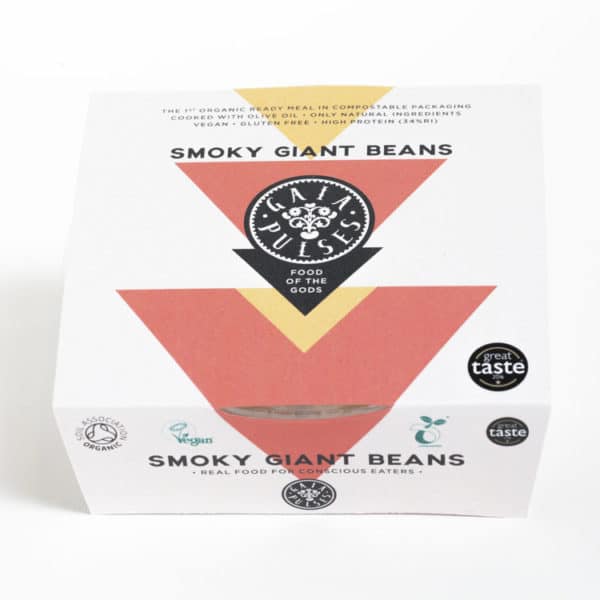 Greek Butter Beans (fasolada) is a Greek classic, made with small, sweet butter beans, with UK-grown organic lovage, celeriac, tomato, carrot and extra virgin olive oil.
Lentil & Quinoa with Caramelized Onion is inspired by the Greek lentil stew fakehs, but is enriched with sprouted red quinoa for added protein. This is combined with apple cider vinegar, garlic, extra virgin olive oil, spring onion, wild thyme, oregano, turmeric and dill.
Golden Lentil takes its inspiration from the traditional dish fava from Santorini. Yellow lentils are combined with lemon, turmeric and extra virgin olive oil topped with lightly caramelized, rosemary and red onion.
Smoky Giant Beans (gigantes) is a well known dish from the North of Greece made with the large butter beans that grow in the area, with smoked red pepper, sun-dried tomato, extra virgin olive oil, garlic and an array of Mediterranean spices.
The ready-meals are packaged using a GM-free compostable material.
Commenting on the launch, brand owner Yolanda Antonopoulou says: "I decided to cook these traditional Greek foods because this is how my people have been getting their protein for thousands of years and have been living healthily into their 100s. The Greeks have mastered delivering great taste through beautiful Mediterranean herbs and spices.
"Moving to London, I looked for healthy, real and tasty food but could not find it. Everyone was consuming meat on a daily basis with no alternative ways of receiving nutrients and protein. I thought this was the right time for me to share sustainable Greek peasant foods with the world."
The chilled ready meals have a shelf life of 17 days.