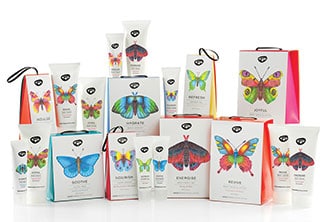 Green People's new Facial Sun Cream SPF 30 is a scent-free organic sunscreen suitable for all skin types, even those prone to eczema and skin allergies.
It combines soothing and skin softening ingredients such as camomile and marshmallow with vitamin-rich avocado with antioxidant-laden plants including edelweiss, green tea and rosemary to support the skin's natural immune system and interrupt free radical damage.
The new Facial Sun Cream SPF 30 provides broad-spectrum protection against UVA and UVB rays, is non-greasy and non-whitening, and can be worn on its own or under make-up.
It is suitable for sensitive skin and those prone to prickly heat.