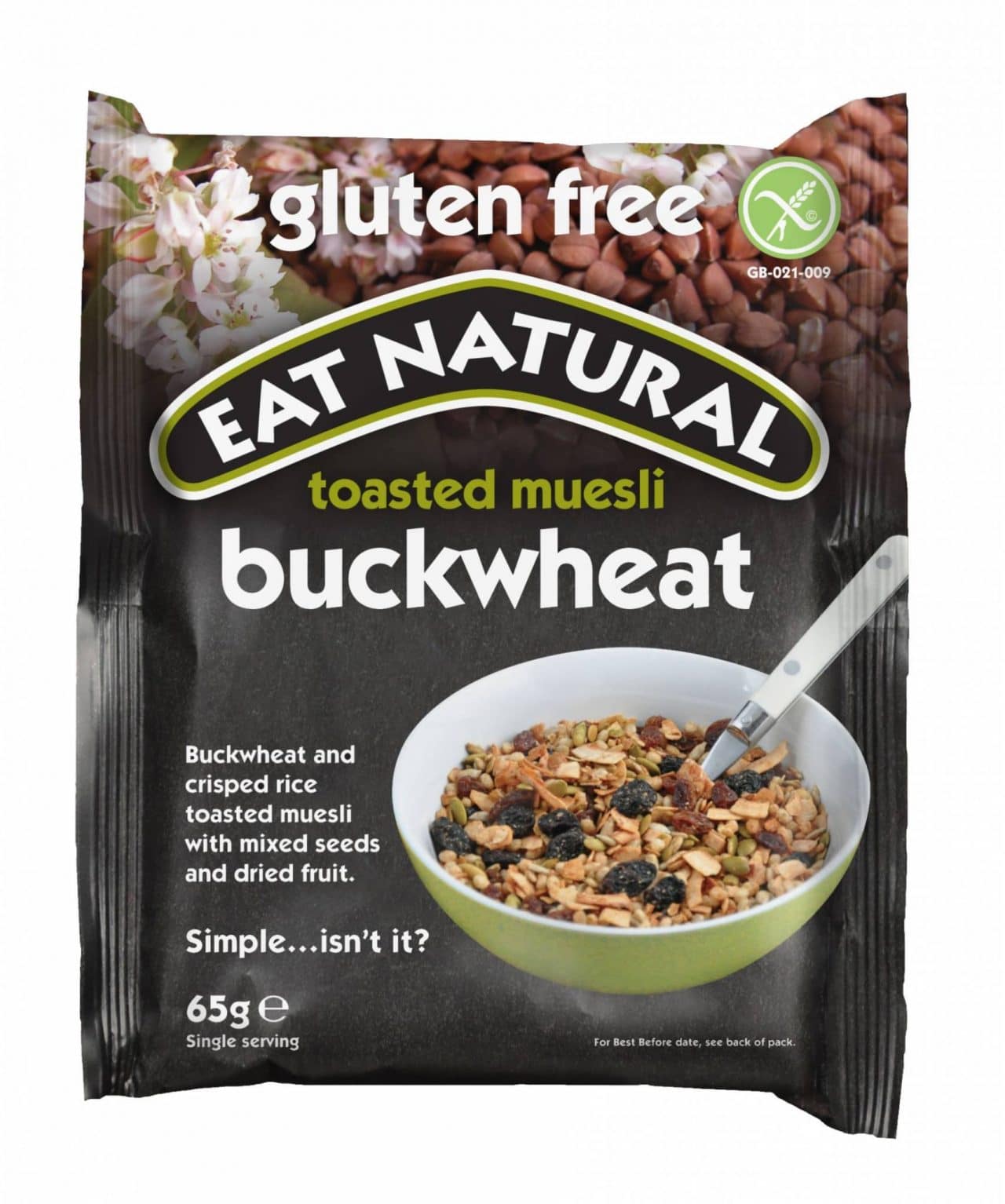 Eat Natural's new Toasted Muesli with Buckwheat has launched onto the market as the first free-from cereal available in a single portion pouch.
Certified gluten-free by Coeliac UK, the product is a blend of toasted buckwheat and crisped rice with raisins, mixed seeds, coconut, honey, and a pinch of cinnamon.
The 65g single serve pouch helps with portion control and is aimed at on-the-go breakfasting, being a perfect fit for handbags, gym bags or even coat pockets.
All the nuts, seeds and cereals are roasted to add extra flavour and the high buckwheat content offers nutrients including zinc, B vitamins and magnesium.