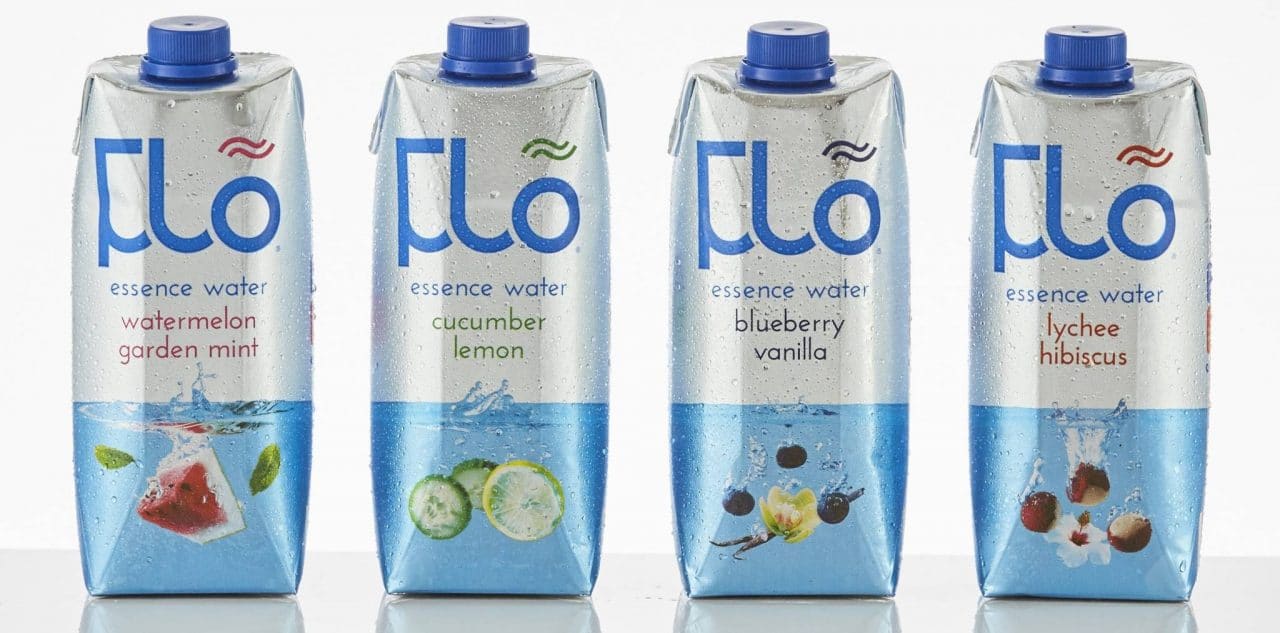 New healthy drinks brand Flõ Drinks has launched Essence Water, a range of pure natural mineral waters infused with a hint of natural flavour.
Flõ Essence Water is available in 500ml recyclable bottles and comes in four varieties: Watermelon Garden Mint, Cucumber Lemon, Blueberry Vanilla and Lychee Hibiscus.
Free from additives, preservatives, sugar, sweeteners and calories, the drinks are 100% natural with a pH of 7.
Cited as one of the purest mineral waters on Earth – having what the company says is an incomparable low level of nitrates at <0.12mg per bottle – it is drawn from a well which is over 400m deep in a forest of organic land in Brandenburg, Germany.
"Consumers have become more aware of sugar, sweetener and additive content in drinks which previously they perceived as healthy," says Flõ Drinks founder Dr Ali Lazem. "They are increasingly looking for soft drinks made of natural ingredients and no hidden nasties, which don't compromise on taste. Flõ Essence Water offers them a mouth-watering alternative with all the goodness of thirst quenching mineral water with a hint of refreshing natural flavour – nothing else."
10% of the profits of the sale of the water will be donated to clean water and clean planet projects around the world.