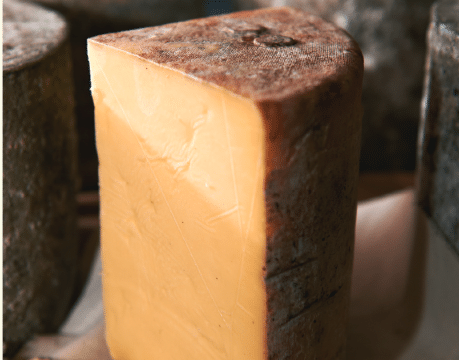 Goodwood Home Farm's organic Charlton Farmhouse cheese has won the Gold Medal in the mature, traditional cheddar cheese category at the Royal Bath and West British Cheese Awards in May.
The cheese beat off competition from over 1,000 entries from 75% of all British cheesemakers.
Charlton Farmhouse, described as a hard, cloth-bound cheese matured to provide an intense farmhouse flavour, was also awarded Best Organic Cheese
One of the UK's largest lowland organic farms, sited on the South Downs National Park, Goodwood Home Farm has the first 100% organically-fed dairy in the country.
Commenting on the achievements, Goodwood Home Farm general manager, Tim Hassell, said: "The British Cheese Awards is the premier cheese competition in Great Britain and hugely prestigious within the country's cheese industry. To have recognition such as this, is so wonderful for the farm team who all play their part in producing such quality produce."
Goodwood Home Farm is part of the famous Goodwood Estate, the historic home of the Dukes of Richmond. The present Duchess of Richmond was one of the Soil Association's earliest members and is an advocate of wholefood and organic principles. Her son, the Earl of March, is committed to farm organically.