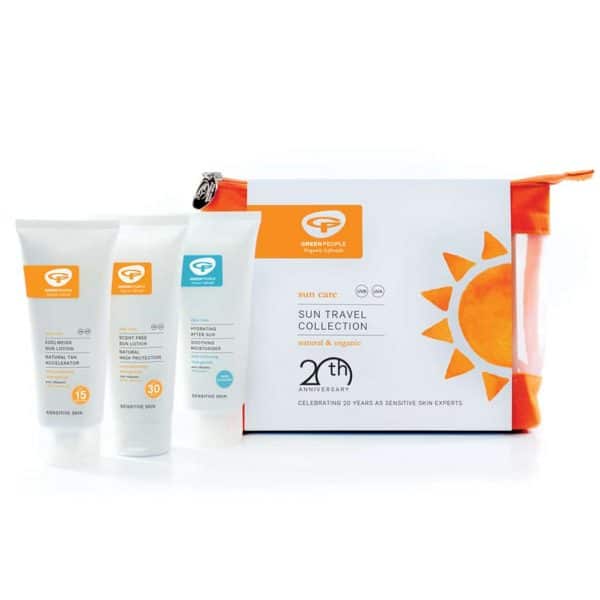 Green People has introduced a Sun Travel Collection containing 100ml travel sizes of the brand's sun care range presented in a handy travel bag.
Green People Sun Lotion SPF30 Scent Free is suitable for ultra-sensitive skin and is naturally water-repellent but non-pore-clogging. It is rich in antioxidants and skin vitamins A, C and E from green tea, olive, avocado and rosemary extract.
The brand's Sun Lotion SPF15 with Tan Accelerator is a colour maximizing lotion containing inositol – a naturally-derived ingredient from the fruits of the carob tree – which stimulates melanin, speeding up the body's ability to tan.
And after a hard day on the beach, Hydrating After Sun is designed to cool the skin, using aloe vera and calendula to soothe, moisturize and refresh.