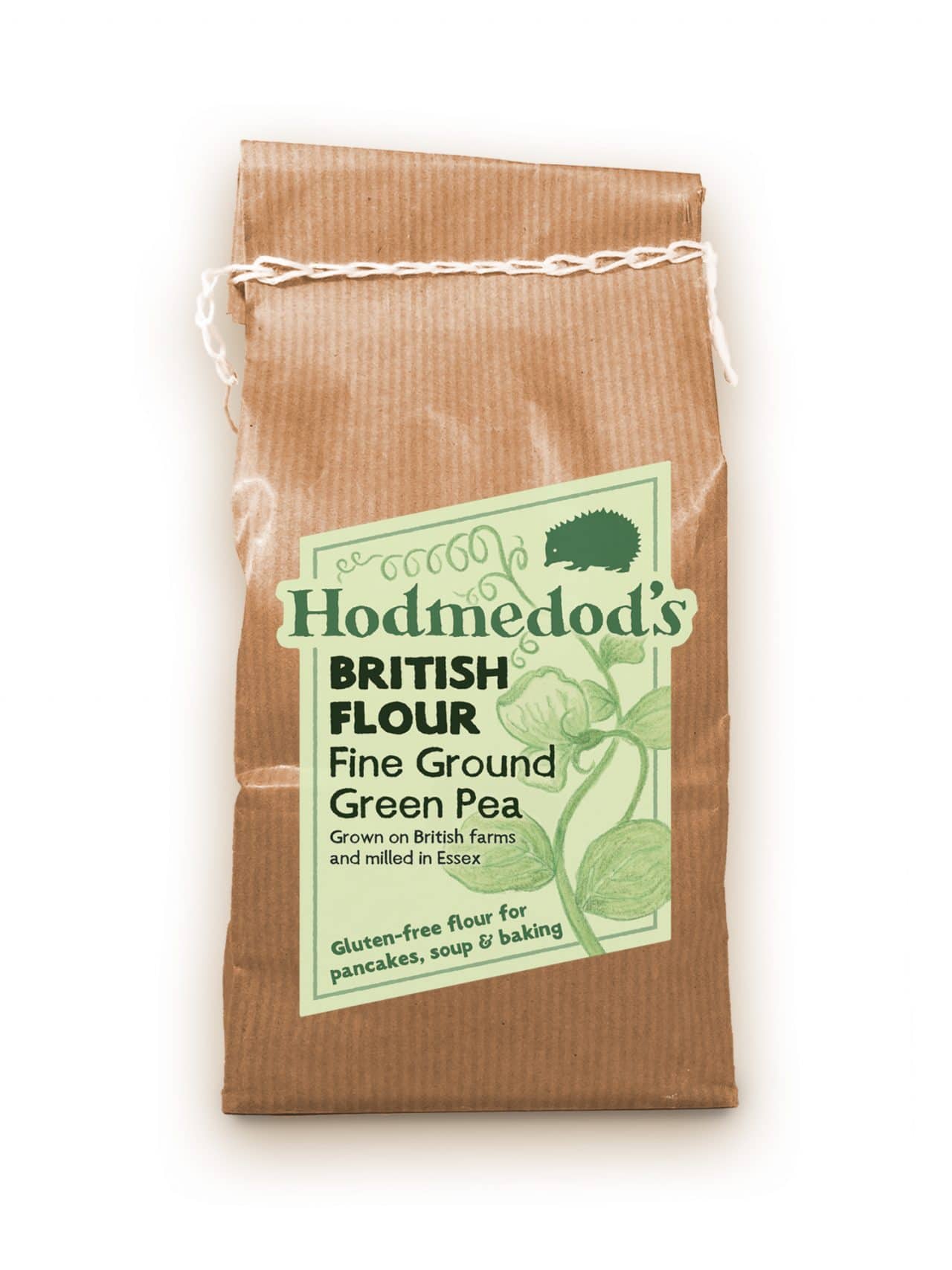 Hodmedod's has launched a new range of four flours made using British-grown quinoa, fava beans and yellow and green split peas to meet demand for gluten-free flours which have a clear provenance and are sourced from the UK.
Hodmedod's Quinoa Flour has a subtle earthy and nutty flavour and is great for cakes, cookies, bread, pancakes, tortillas, pies.
Green Pea Flour has a pale green hue and subtle pea flavour, and can be used like a gram or cornflour. It is great for batters, pancakes, bhajis, dhosas, soups, sauces and dips.
Yellow Pea Flour has a sweet and nutty taste and a light yellow colour. It works well in cookies, batters, scones, pancakes and can be used to thicken sauces or make gravy.
Fava bean flour has a distinctive earthy flavour best for savoury dishes. It is best mixed with other flours and for pizzas, pancakes and batters. It can also be used as a natural flour improver to help bread to rise.
"Soya bean, gram (chickpea), quinoa and lentil flours are becoming increasingly popular," says Hodmedod's co-founder, Josiah Meldrum. "They're a great way to add protein, fibre and essential nutrients to baking and smoothies, are an excellent substitute for nut flours and brilliant if you're trying to avoid gluten. But they're all made using imported ingredients, so we decided it was about time we started milling our own peas, beans and quinoa to provide a British grown and milled alternative."
Milled in Essex, Hodmedod's flours are naturally gluten-free and can be used in both savoury and sweet baking; on their own or blended with other flours.  For a nuttier flavour or to add to energy drinks the flour can be toasted first.