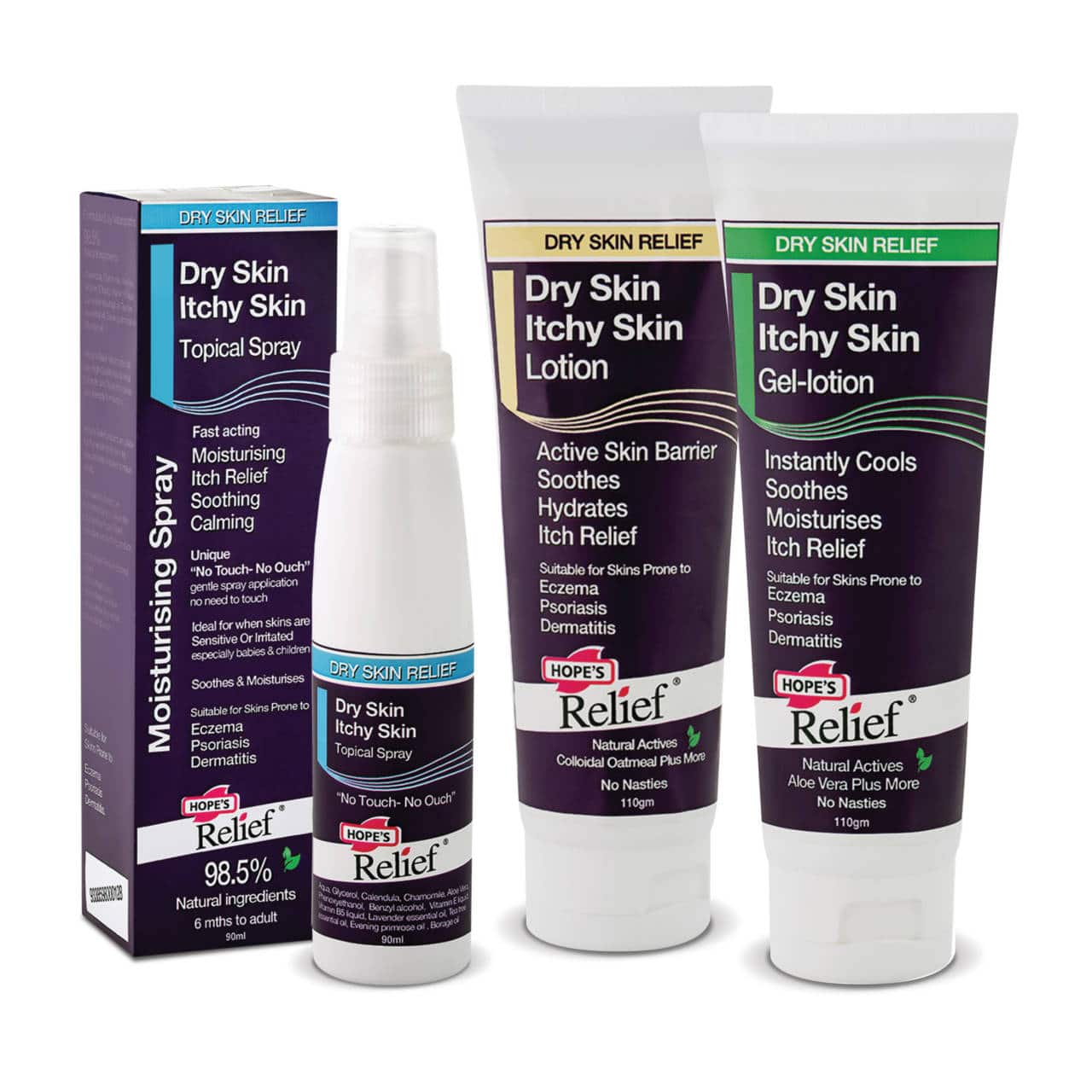 Three new products for itchy, dry skin conditions have been formulated by the naturopaths at Hope's Relief.
Oatmeal Lotion combines colloidal oatmeal plus nine natural actives including sea buckthorn and coconut oil designed to lock in moisture, encourage healing and provide ongoing relief.
The new Cooling Gel Lotion includes aloe vera, marshmallow root and vitamin B5 to cool and calm irritated skin.
Hope's Relief Topical Spray is described as a 'breakthrough no-touch no-ouch' spray for sensitive or hard to reach areas. A fast-acting liquid moisturizer it combines aloe vera with evening primrose, borage and tea tree oil to soothe and relieve itchy skin.
The Hope's Relief range is really in a class of its own with such high levels of therapeutic natural actives," says Meghna Patel from Mahi Naturals, Hope's Relief UK Distributor. "The three new products are an exciting and innovative complementary addition to the range which give customers a great choice of products to soothe itchy skin and all are designed to be used alongside the bestselling Intensive Rescue Cream."
The natural solutions contain no steroids and are safe for all ages, including babies.