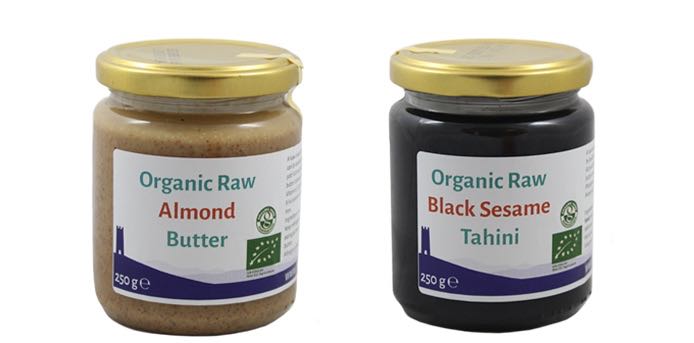 Raw food specialist Indigo Herbs has launched a range of six raw organic nut and seed butters.
The Almond, Hemp, Pumpkin, Black Sesame Tahini, White Sesame Tahini and Walnut butters are made using pure raw ingredients which haven't been roasted or heat-treated during manufacture.
Commenting on the launch, company director Claire Kelly, says: "At Indigo Herbs we are passionate about raw ingredients and the health benefits they can offer as well as their flavours, which are so much more enjoyable when unadulterated by salt, sugar or any other additives.
"These organic protein butters are perfect natural healthy options for those that currently enjoy treats like peanut butter, but who are looking for optimum nutrition.  The range caters for all tastes in seeds and nuts and is naturally rich in omega oils and free from salt, sugar and palm oil."