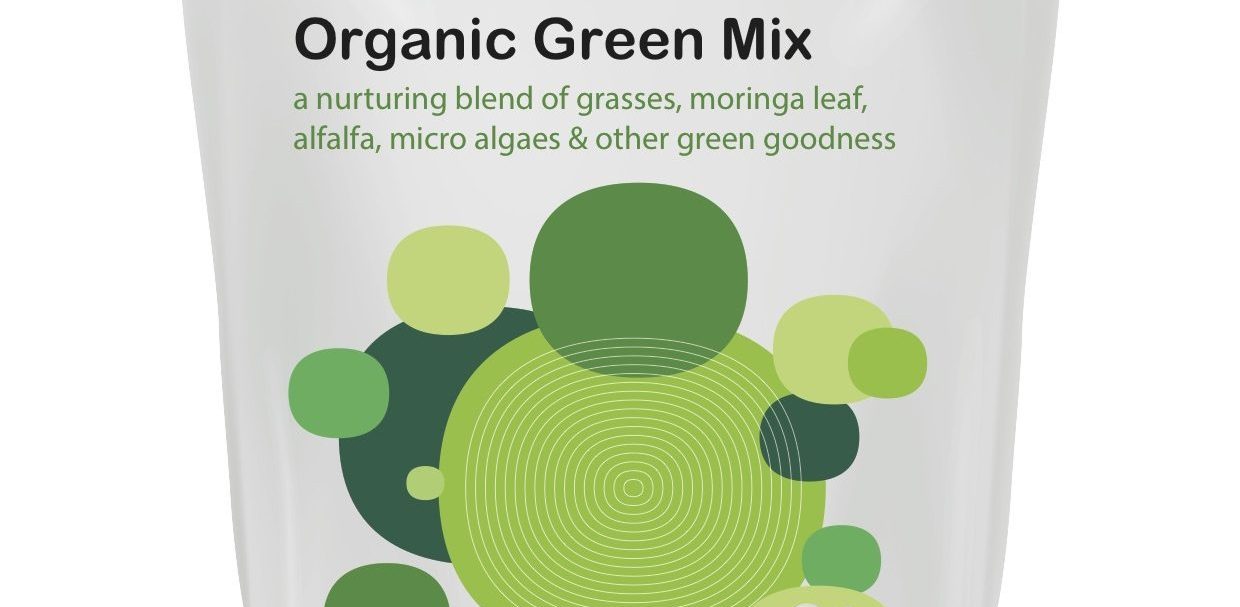 Organic Green Mix is the latest bespoke mix to join the inSpiral range of superfood powerblends.
The alkaline combination contains powdered green plant foods drawn from a wide range of grasses, sprouts, leaves and micro algaes, specifically chosen for their taste and nutrition.
Presented in a handy 100g pack, the product includes moringa leaf, spirulina, kale leaf, barleygrass, wheatgrass, oatgrass, alfalfa, parsley leaf, kelp and chlorella.
The powder can be blended with water or juices, smoothies or shakes.