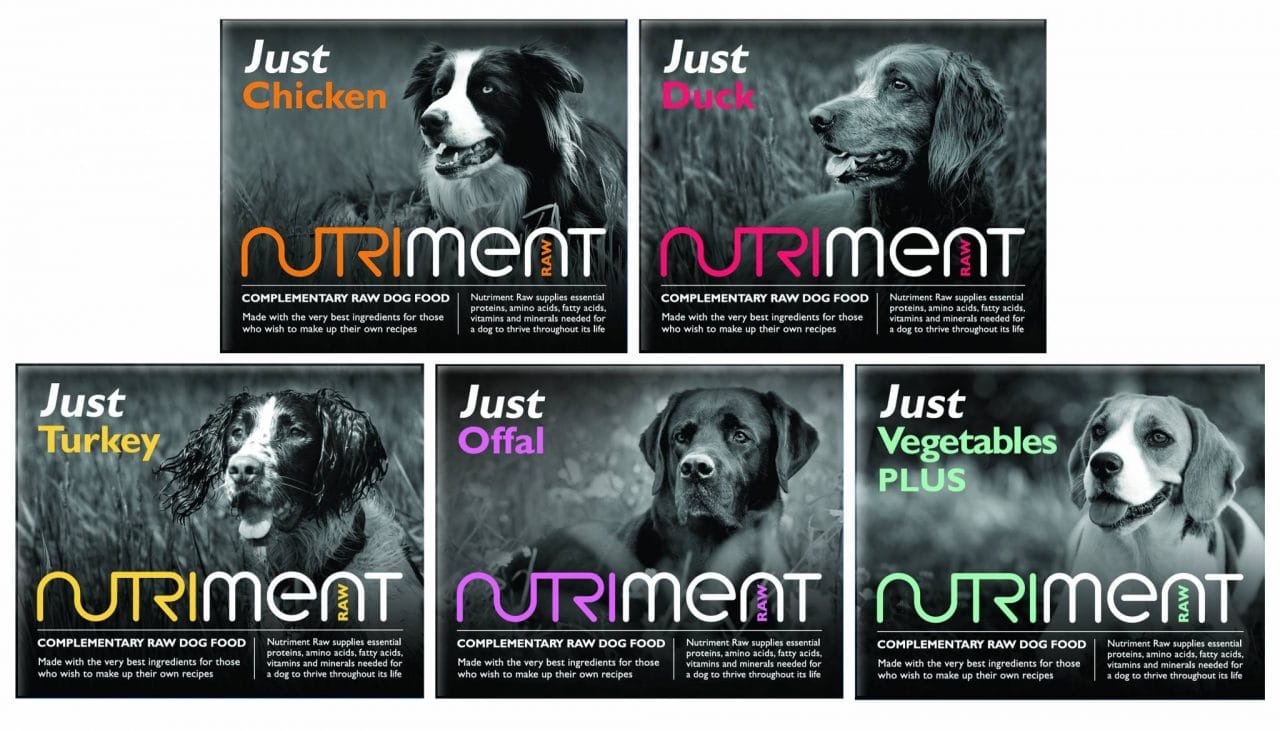 With natural pet food an up and coming category, Nutriment has revamped the packaging for its Just range of 100% natural raw dog food.
The Just range, available in Duck, Chicken, Turkey, Offal and Vegetables Plus, is designed to provide the essential proteins, amino acids, fatty acids, vitamins and minerals required for a dog to thrive.
The small batch recipes are made from human-grade meat and vegetables along with superfoods such as kelp, salmon oil and coconut oil, and are aimed at owners who want to tailor recipes to their own dog's nutritional needs.
"Just is our building block range for those breeders and dog owners who want to adopt a more hands-on approach at meal times," said company co-founder, Suzanne Brock. "These products provide the perfect foundation blocks for anyone looking to create a more personalized recipe that either accommodates their dog's distinct taste preferences or takes into consideration a pet's specific digestive/allergy impediments. For us the striking black and white photography employed on our latest packs was the perfect final touch for spelling out this range's simple, back-to-basics mind-set."
Launched two years ago, the company has seen sales rise 107% over the last 12 months and production capacity grow 113%.