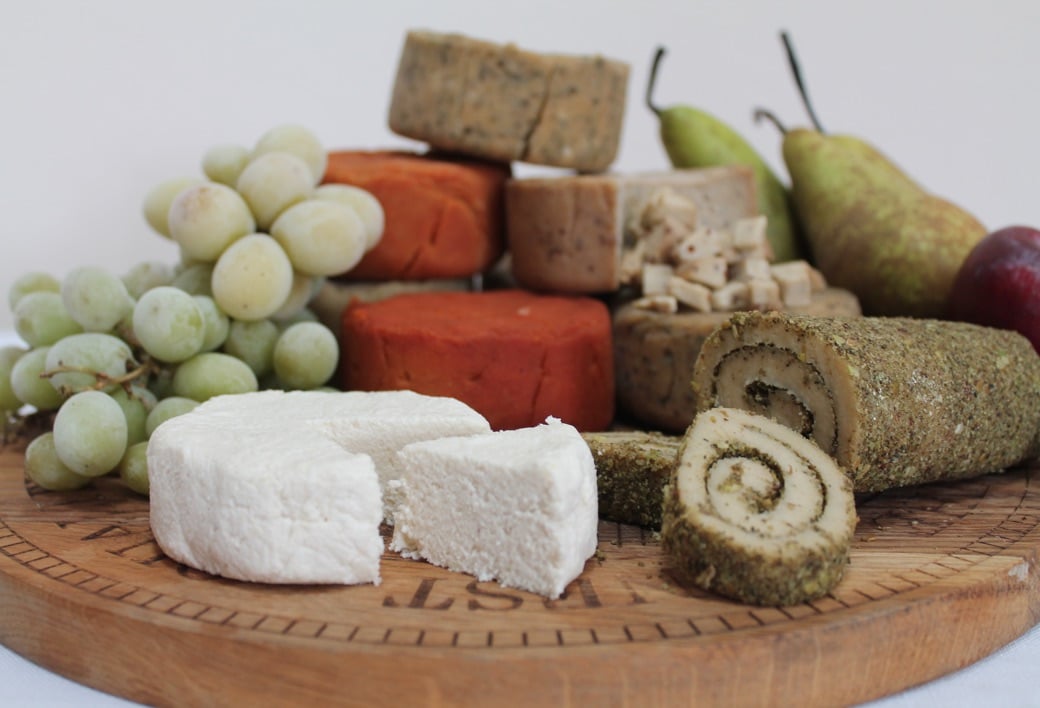 Plant-based 'cheese' brand Tyne Chease has just launched its first product line of handmade soft cultured nut cheeses.
The 100% all-natural products use organic ingredients and environmentally-friendly packaging where possible. The cheeses offer what the creator calls an authentic cultured flavour, the maturity of which comes from the traditional methods of cheese-making.
The range comprises: Classic Chease, described as soft and creamy, it's made from a blend of organic cashew nuts and organic soya beans; Garlic and Herb; Smokey Paprika, with deep, warming undertones; Chilly Flakes; Ale and Mustard, a blend of vegan organic Penumbra Stout and homemade wholegrain mustard for an intense savoury flavour; and Soft Macadamia, a creamy cultured raw soft chease.
Life-long vegan and Chease inventor Ami-James Chamoun Tadaa says she has always made her own vegan chease for friends and family and after graduating from York St John University decided to turn her hobby into a business. "Cheese is often such an important food that stops people from making the transition to a vegan lifestyle and I really wanted to make it easier for people looking to make that transition. I experimented for months and finally discovered a secret recipe that incorporates the traditional methods of cheese making, giving our products a cheesy flavour."
But the products aren't just for vegans. "They're for everyone who loves cheese!" adds Tadaa. "Although my cheases are vegan and are perfect for people transitioning into a vegan lifestyle, I also want to encourage non-vegans to try our products (that is why I don't advertise my products as vegan – just 100% plant-based). It's fantastic for people who are allergic to lactose or for people who want to cut down on their cholesterol."