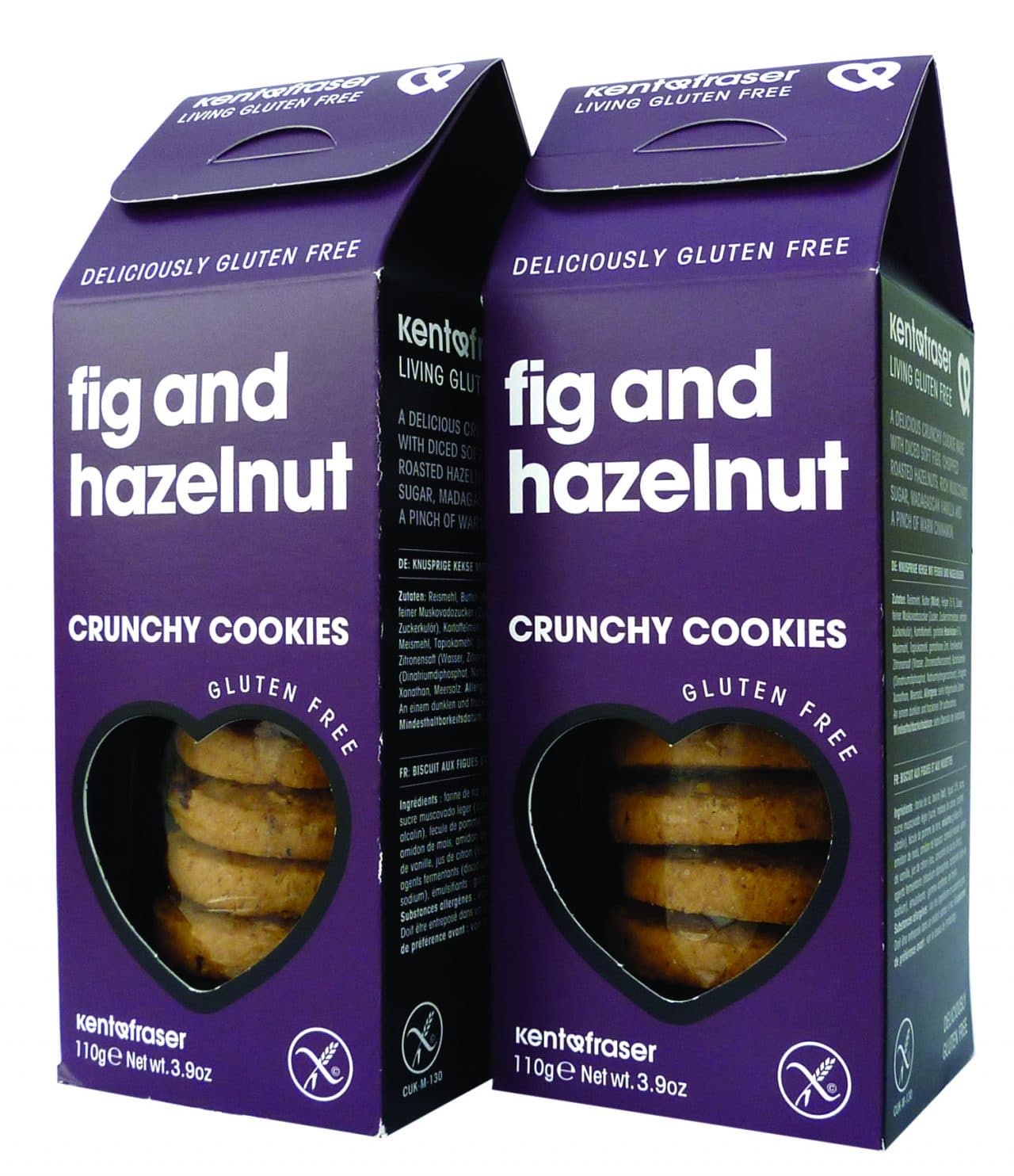 UK-based artisan producer of gluten- and wheat-free biscuits, Kent & Fraser, has launched two new additions to its range of baked goods, taking its offer to ten varieties.
Fig & Hazelnut Crunchy Cookies are made with diced soft figs, chopped roasted hazelnuts, Madagascan vanilla and a pinch of warm cinnamon; Toasted Almond Shortbreads are described as an Italian classic with a British twist, combining toasted almonds with a hint of pure almond extract.
"Avoiding gluten shouldn't mean avoiding great tasting food and we've worked hard to ensure that taste is never compromised upon in our dedication to gluten-free greatness," said Kent & Fraser founder director John Selby.