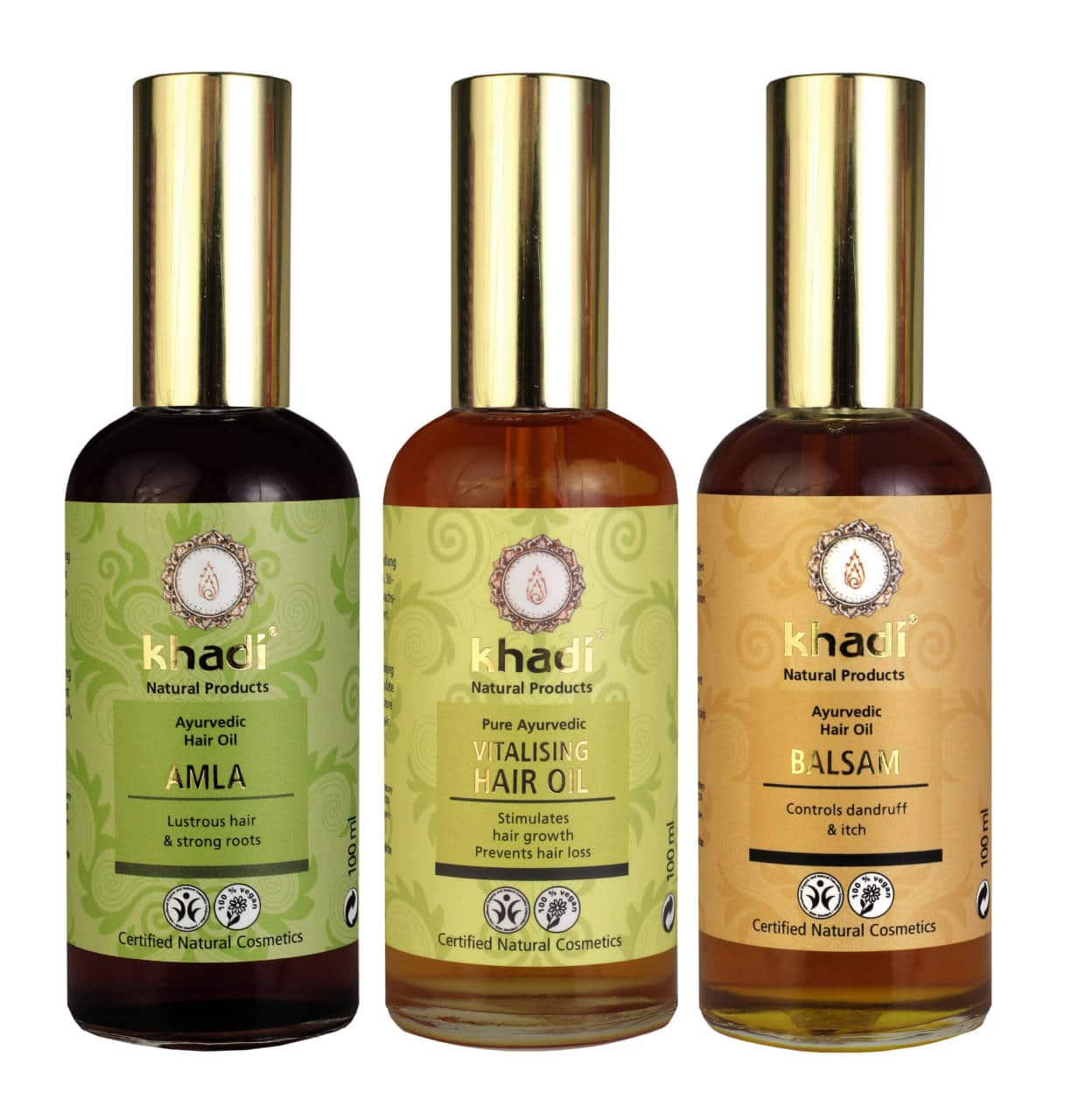 Khadi has launched a range of three certified organic hair treatment oils blended according to the principles of Ayurveda, each formulated to address a specific issue.
The Khadi Herbal Hair Oil Amla is for lustrous hair and strong roots. It stimulates the hair follicles, helps prevent premature greying and minimizes dandruff. Containing ingredients such as amla, brahmi and bhringaraj, it is a good source of vitamin C which helps strengthen and nourish hair roots and prevent hair loss.
The Khadi Vitalising Hair Oil is designed to stimulate hair growth, condition the hair and prevent dryness to avoid split and brittle ends. The oil includes omega-rich strengthening sesame seed oil and coconut oil along with brahmi, bala and palasa.
The Khadi Balsam Hair Oil has been formulated specifically for dandruff-prone scalps, using ingredients with proven anti-dandruff properties such as tea tree oil, fenugreek and neem, which has traditionally been used in Ayurveda to prevent fungal growth and keep scalp free of dandruff.
All Khadi natural haircare products are contain pure Ayurvedic herbal infusions prepared and blended by Ayurvedic experts in India. The range is vegan, BDIH certified organic, and use fairly traded herbs collected in a sustainable and traditional way by local inhabitants.