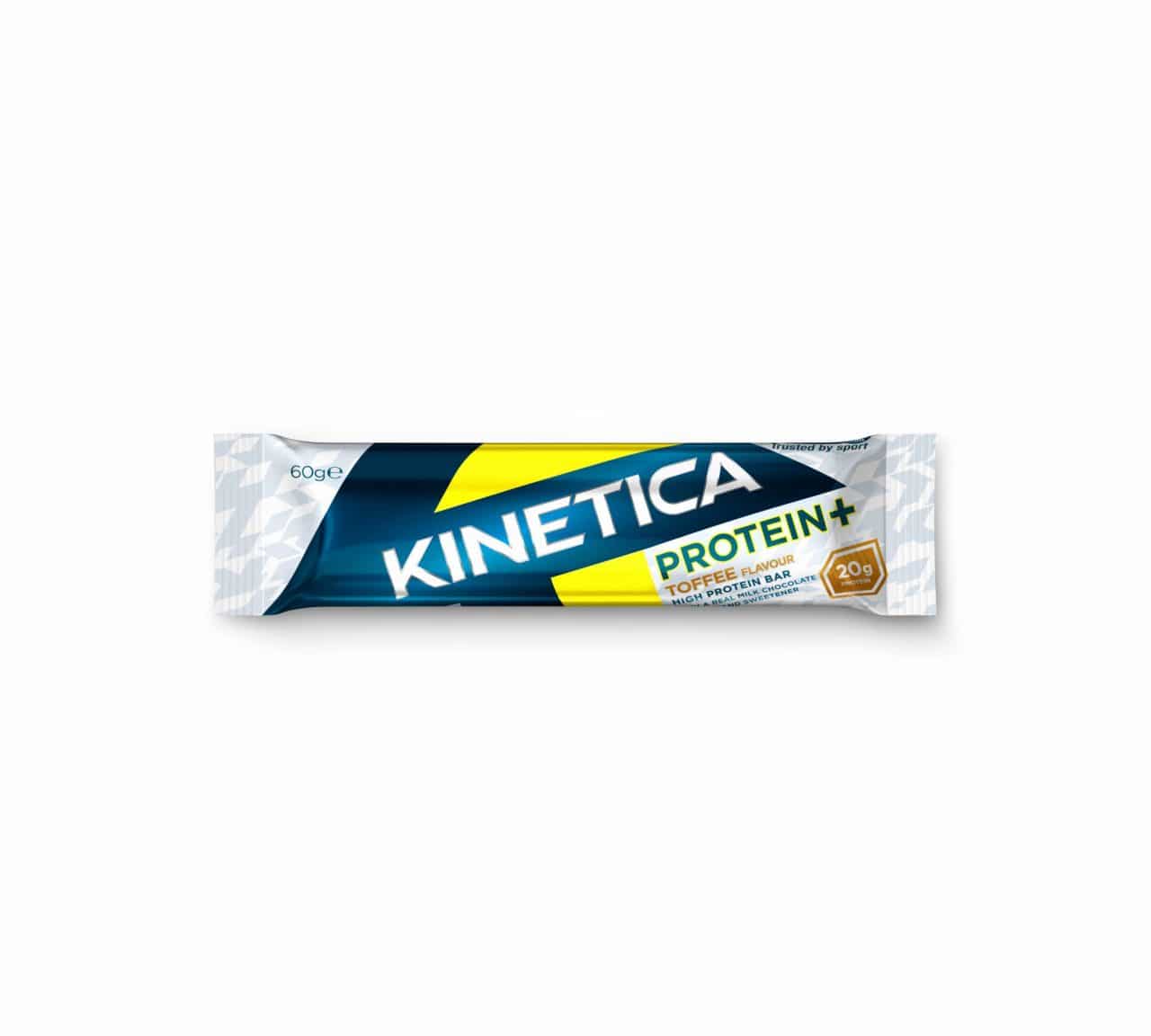 Kinetica has launched its new 20g Protein+ bar aimed at the burgeoning sports nutrition sector.
The gelatine-free dairy protein bars are available in two flavours: Choc Orange with a dark chocolate coating and Toffee with a milk chocolate coating.
"Consumption of sports nutrition products attract a diverse audience from serious competing athletes to serious amateurs taking part in weekend sporting activities – all of whom are looking for high quality, convenient products to help them achieve their health and fitness goals," says Paul Donegan, business director at Kinetica Sports UK & Ireland.
"As convenience continues to drive category growth with small/accessible product formats being introduced, retailers are now allocating more space to sports nutrition to meet the demands of a wider (and growing) consumer base."
In another development, Kinetica Sports has become the exclusive supplier of sports nutrition supplements to all Bannatyne Health Clubs across the UK and will supply its full range to the 63 Bannatyne Health Clubs nationwide.
As part of the deal, Bannatyne staff will be provided with training and educational workshops that will enable them to provide advice to members on the most appropriate course of Kinetica nutrition to help them meet their individual fitness goals.
Anthony Elliott, national operations manager for Bannatyne Health Clubs, said: "Our new partnership with Kinetica is part of our holistic approach to fitness that includes exercise, relaxation and nutrition. The advice that our staff will be able to give members will help them to be able to reach their fitness goals with greater effect."
Barry Kelly, commercial manager at Kinetica Sports UK & Ireland, added: "We are delighted to align our brand with a highly reputable health club that champions quality in all that they do. This exciting partnership will enable us to market our range of leading sports and fitness supplements directly to Club members to help enhance their training goals."