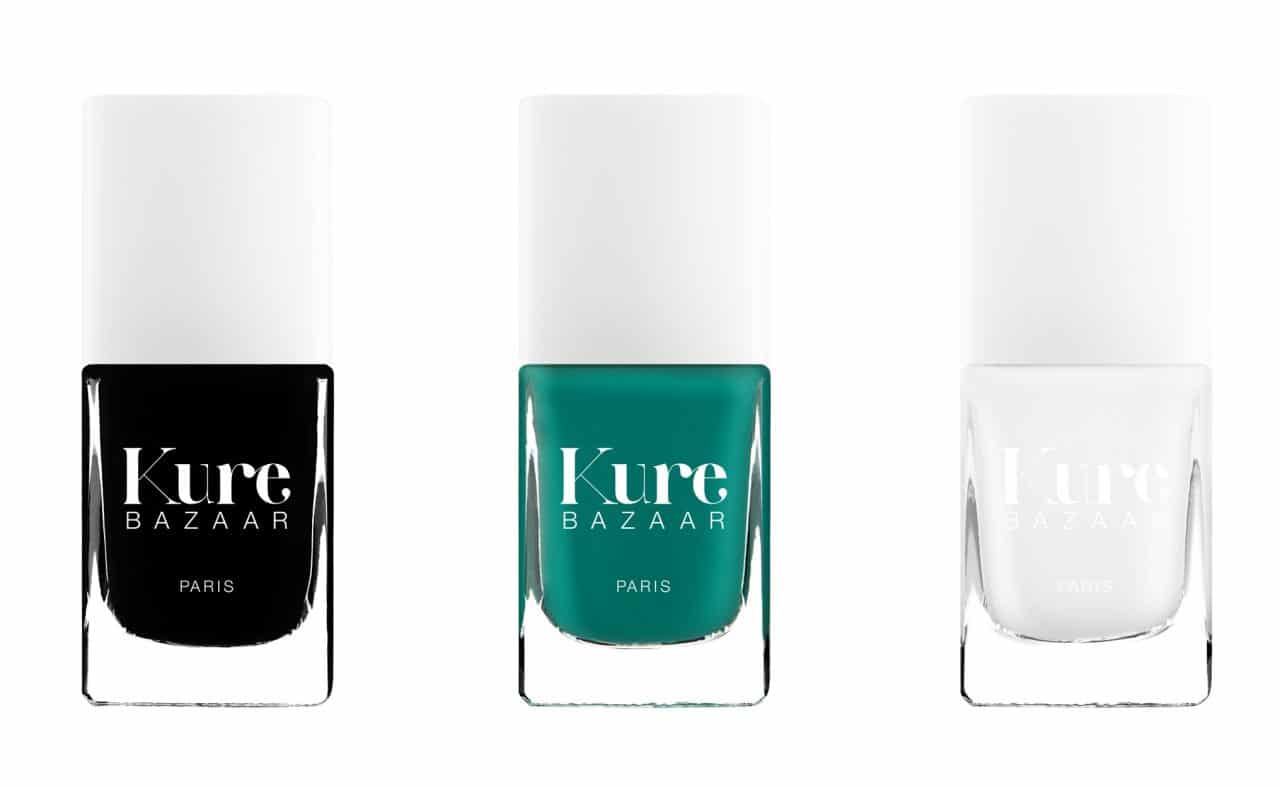 Kure Bazaar has unveiled nine new colours in its eco nail lacquer range, bringing the total offering to 56 shades. The newly launched colours include Hope (a jade green), Khol (jet black) and Mademoiselle K (a red).
Kure Bazaar claims to be the first nail lacquer to combine the ethics of an eco-natural formula without compromising on colours that are quick drying, long lasting and ultra shiny. The lacquers are made from an innovative formula of up to 85% natural origin, based on potatoes, corn, wheat, wood pulp and cotton. They contain no toluene, formaldehyde, dibutyl phthalate or synthetic camphor.
The brand was created by Brazilian model Kartika Luyet along with Christian David, and is designed for women who want 'beautiful, vibrant colours that are less toxic'. Described as being a detox for your nails, the lacquers aim to preserve the vitality of nails while respecting their natural cycle of regeneration.
Kure Bazaar lacquers were used by both Maiyet at Paris Fashion Week and Marios Schwab at London Fashion Week to create looks for their spring-summer 2014 collections this year.