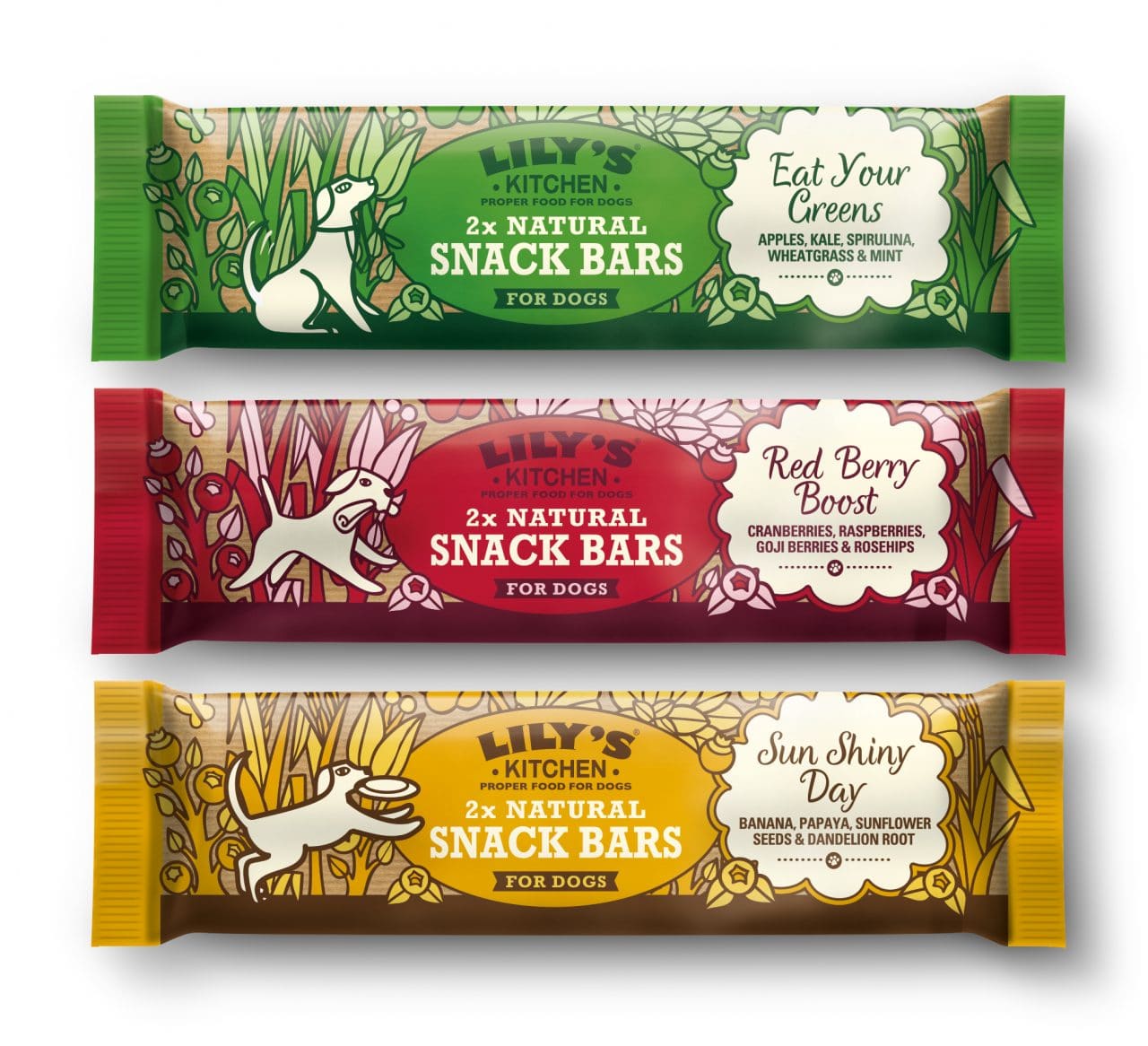 Natural pet food brand Lily's Kitchen says it is revolutionizing the pet snacking category with the ground-breaking launch of three new 100% natural, hand-baked superfood snack bars for dogs.
Launching on 8 June, the bars are designed as a treat, snack or meal replacement and consist of easy to snap triangles. The crunchy, crumbly snacks bars are protein and superfood-rich with health-boosting botanicals.
The all-natural range comprises: Eat Your Greens – with apples, kale, spirulina, wheatgrass and mint; Red Berry Boost – incorporating cranberries, raspberries, goji berries and rosehips; and Sun Shiny Day combining banana, papaya, sunflower seeds and dandelion root.
"Looking at the growth in green juicing and healthy snacks, people are becoming more aware of what they eat.," explains Henrietta Morrison, founder of Lily's Kitchen. "They also want their dogs to eat well, with nutrient-rich diets to match the healthy foods they feed their families. At Lily's Kitchen, we work hard to find the best ingredients to make the most nutritious recipes possible and this is something our customers really appreciate and we are continually striving to marry our expertise in pet nutrition with busy lifestyle trends and the ever growing demand for convenience."