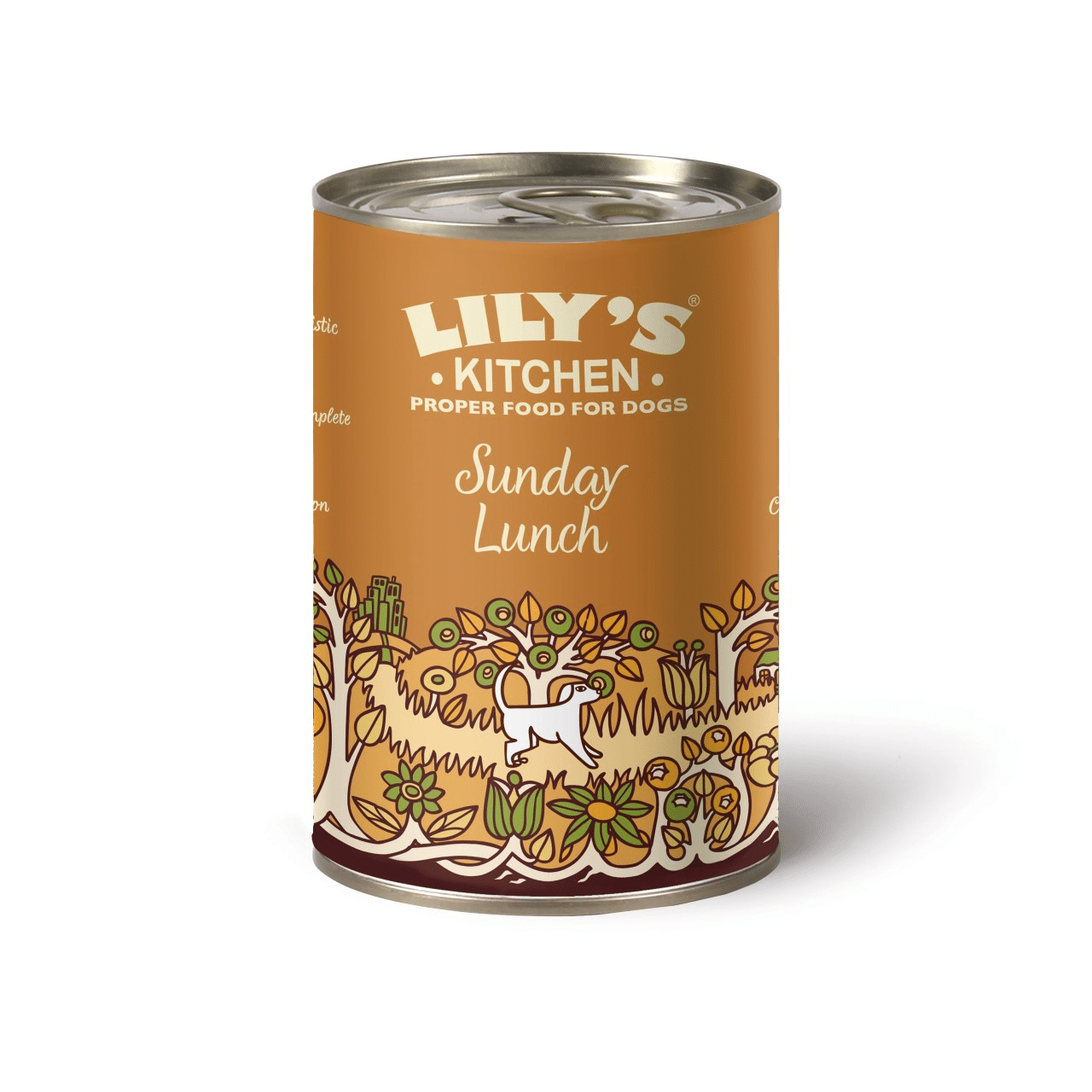 Dogs will be in for a weekend treat with the launch of Lily's Kitchen's latest recipe for dogs, Sunday Lunch.
Described as a nutritionally complete food with a homely and comforting combination of flavours, the new recipe is made using freshly prepared chicken, sugar snap peas, carrots and spinach with juicy apple and fruit.
As with all Lily's Kitchen's recipes, Sunday Lunch is hypoallergenic, natural and holistic, and contains no rendered meats, animal derivatives, added fillers, artificial flavourings, sweeteners or preservatives.
Lily's Kitchen creates recipes, which are all carefully crafted alongside vets and nutritionists, using real meat and natural ingredients. This new grain-free recipe, made with freshly prepared ingredients to promote better digestion won't cause excessive wind and bloating.
"Enjoyable all year round, but particularly at this time of year when the days draw in, a proper Sunday lunch is one of those wonderful meals that brings everyone together," explains Henrietta Morrison, CEO and founder of Lily's Kitchen. "If Lily and Lulu are anything to go by, the nation's dogs will love being served their very own helping of a hearty British family favourite."