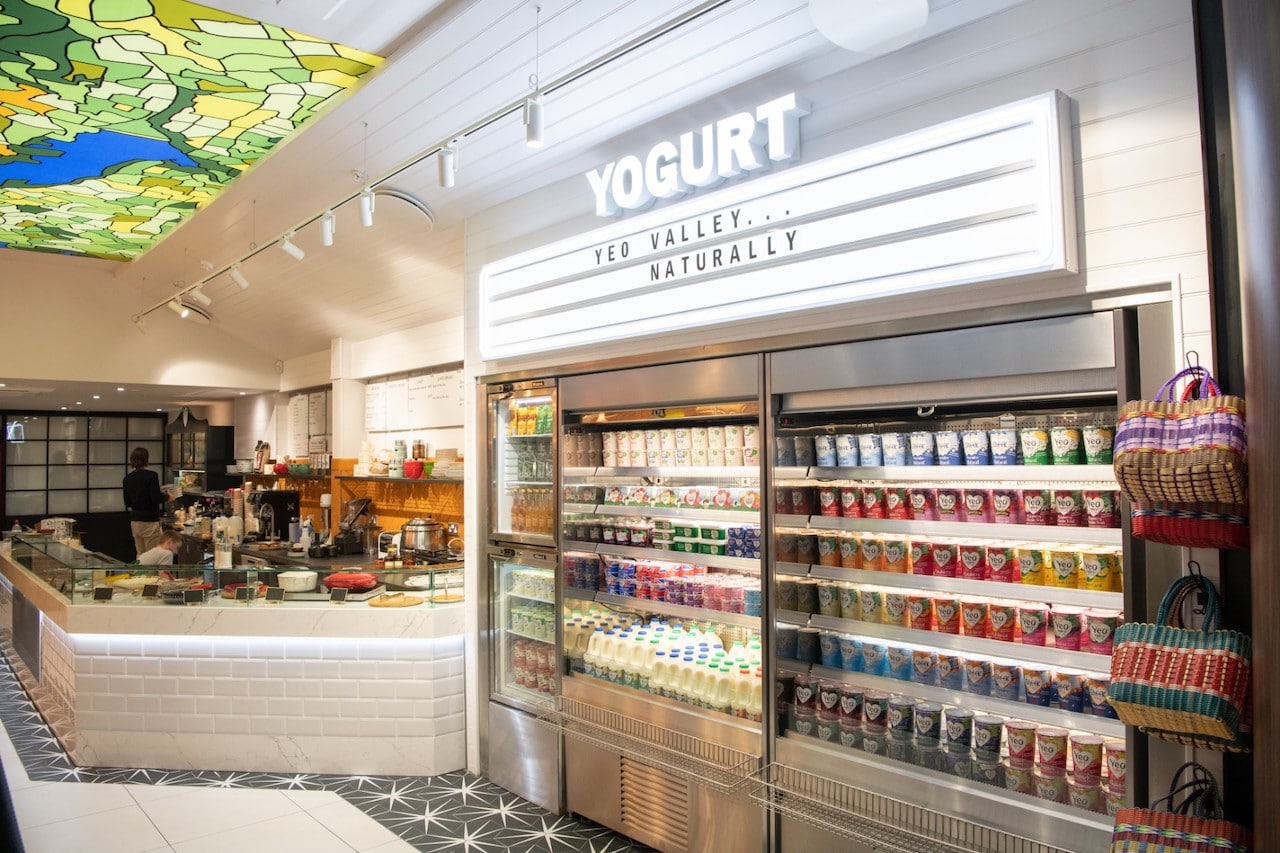 Yeo Valley has opened the doors to its second café, located in the Bayswater area of west London.
Ros Amadei, brand director for organic dairy business, tells NPN that the second site acts as 'an extension' of the brand's values, and is in keeping with the welcoming ethos adopted at its first staff canteen, located in Blagdon, north Somerset.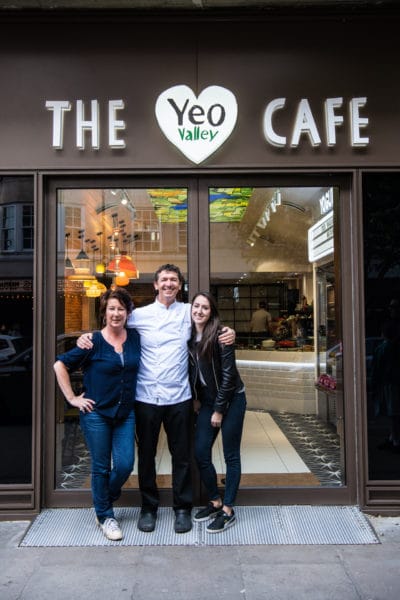 Following founders Roger and Mary Mead's tradition of welcoming visitors to Yeo's HQ with wholesome, organic food, its London counterpart is open daily to the public, serving freshly-made breakfasts and a regularly-changing lunch menu, comprising hot dishes and a selection of cold salads.
The menu was devised by Yeo Valley Food Ambassador Paul Collins (pictured, middle) who has spent the past five years refining the organic menu in Somerset. With a four-star Organic Served Here rating from the Soil Association, staff at the Basywater location explain that food miles are also a consideration when buying ingredients, and therefore non-organic goods from local London suppliers and small producers play a part in the sourcing process.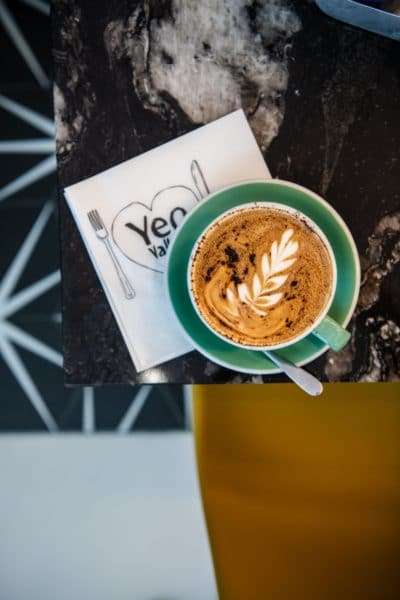 Sarah Mead of Yeo Valley comments on the addition of the new premises: "We know that millions of people are familiar with the Yeo Valley name and the quality it brings, but fewer people know that Yeo Valley is an actual place – a very beautiful place – where one family has been steadily building an organic dairy business and welcoming new friends since 1961. As we now have a small number of staff based in our little London hub, it seems sensible that they can enjoy great food just as our staff … in Somerset have done for years; and by that same token, it's important that we extend our Somerset welcome to friends in London and those visiting from outside the city."