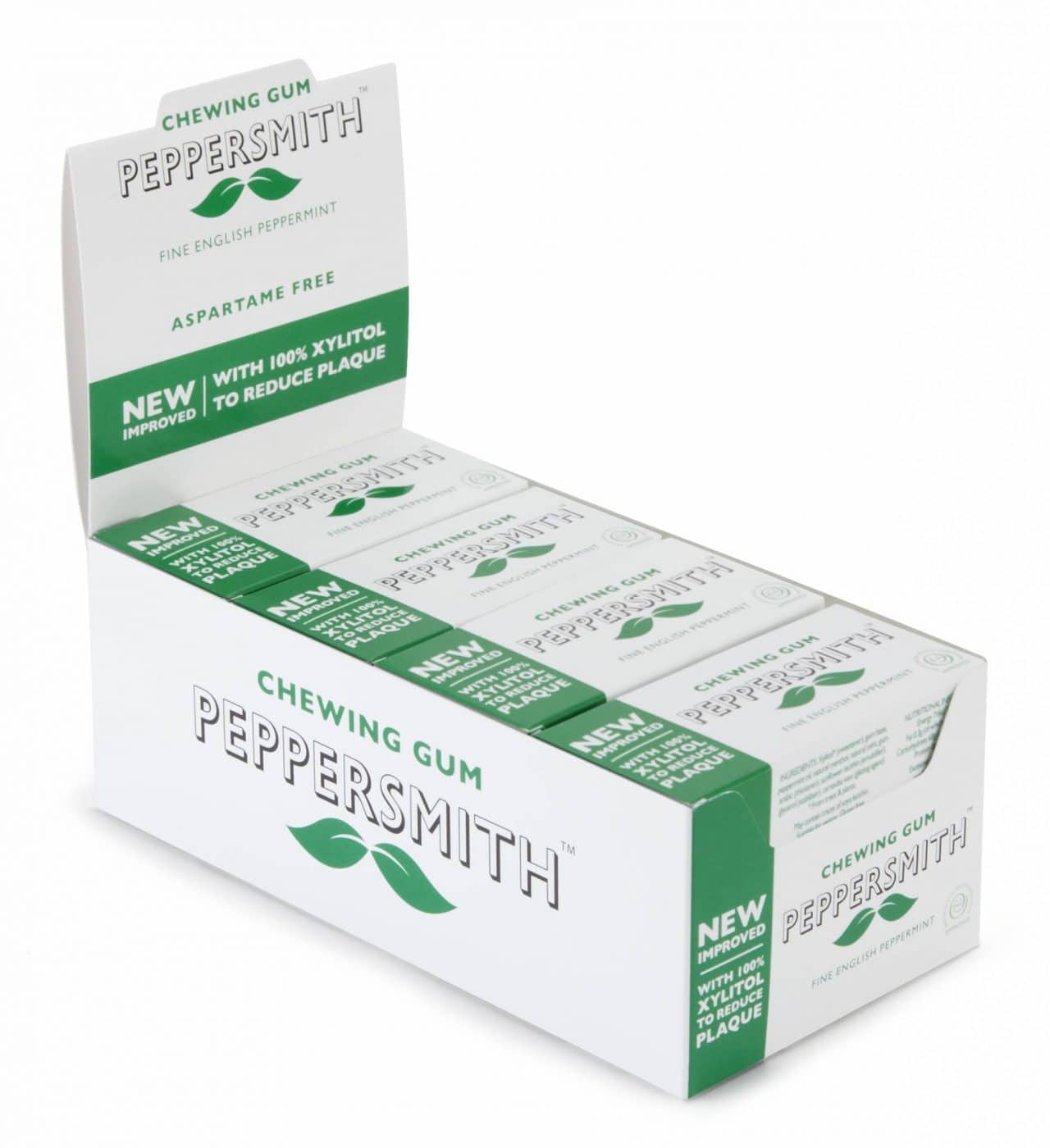 PEPPERSMITH is relaunching its gum range in December, with an improved flavour and improved packaging as well as a proven ability to reduce plaque.
The gum – in English Peppermint and English Spearmint varieties – is sweetened with xylitol and has an approved EFSA claim and accreditation from the British Dental Health Foundation for plaque reduction, something the company says none of the big brand gums can claim.
PEPPERSMITH's gum is part of its range of breath-freshening and plaque-reducing products which also includes its Fresh Mints.
Mike Stevens, commercial director for PEPPERSMITH, commented: "Health and wholefood shoppers are always the trend-setters and we've seen them embracing xylitol. Our plaque-reducing mints and new gum make ideal impulse products for stores wanting to make the most of this rise in spend on oral care.