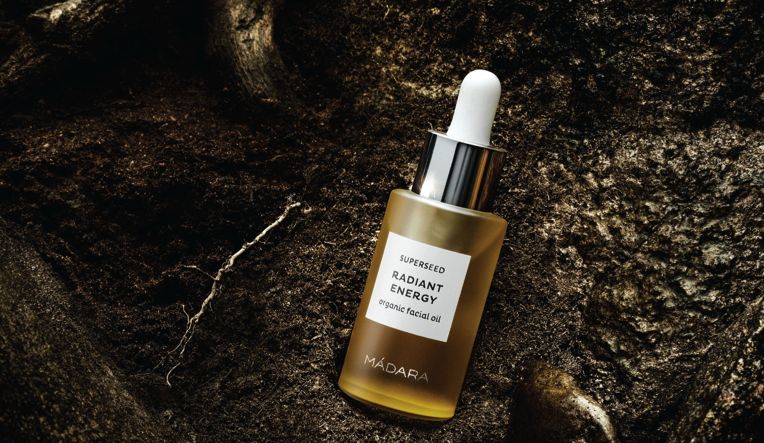 Organic skincare brand Madara has introduced its new Superseed range, consisting of a trio of synergistically blended oil serums.
Each oil is a concentrate of eight to ten active berry, fruit and vegetable seeds oils designed to work on a deep cellular level for more beautiful skin.
The range aims to target three different skin types: dehydrated, dull and mature.
Superseed Soothing Hydration Organic Facial Oil is described as a thirst-quenching and soothing blend of nutrifying oils to boost hydration and elasticity. It contains blackcurrant and cranberry seeds to reduce skin irritation, sea buckthorn berry for deep nutrition and regeneration, broccoli, avocado, oat, rosehip and evening primrose oils to work against dryness.
Superseed Radiant Energy Organic Facial Oil is designed to give the skin a luxurious youthful glow. Blueberry, cloudberry and cranberry seed oils are blended with revitalizing blackberry, black cumin and parsley seed oils along with the skin-softening trio of Pumpkin, Borage and Golden Jojoba seed oils. The combination aims to boost the skin's natural regeneration and hydration, help neutralize environmental pollutants and stress, and bring life back to the skin.
Superseed Age Recovery Organic Facial Oil is an anti-age recovery treatment which combines oils of tomato, rowan berry, carrot seed, cranberry seed, raspberry and strawberry seeds, with blackcurrant seed, St John's wort and Sea Buckthorn oils to protect skin cells from environmental stress, and rosehip oil to diminish the signs of ageing.